Some licenses expire, so License Manager allows you to set an expiration date on a license. This article will guide you on how to add an expiration date to a license.
How to set an expiration date in License Manager
1. Log in on the Harbor Compliance website.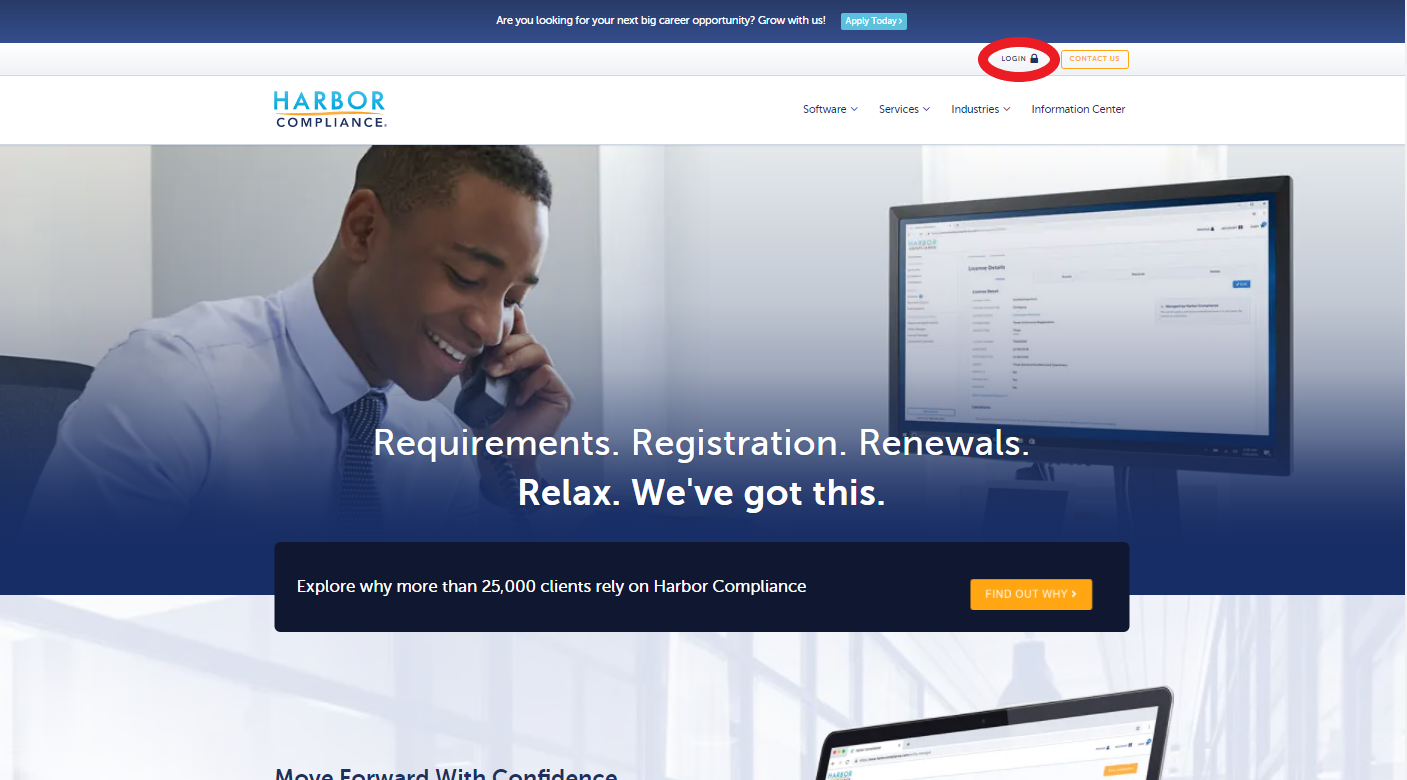 2. Click on the License Manager module.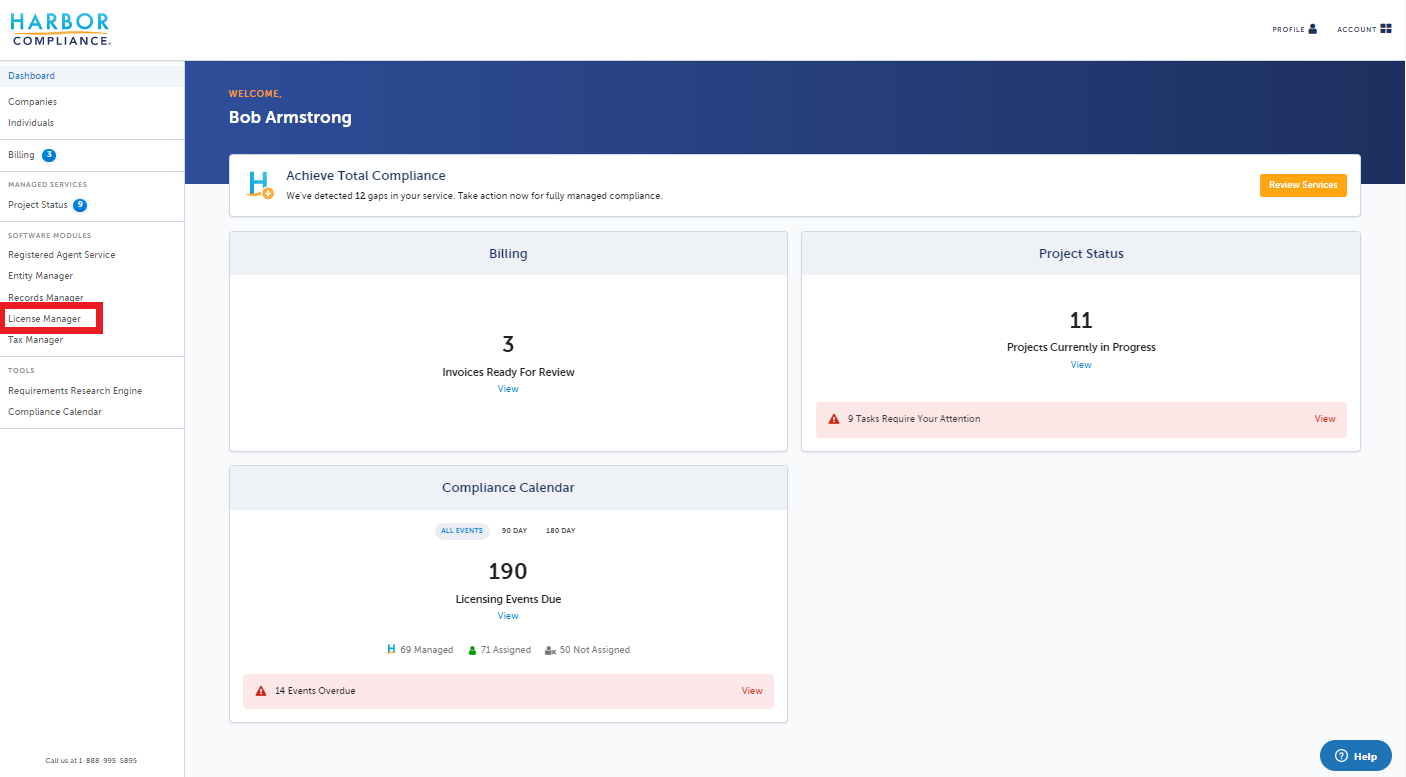 3. Click the Details button for the license you need to set an expiration date for.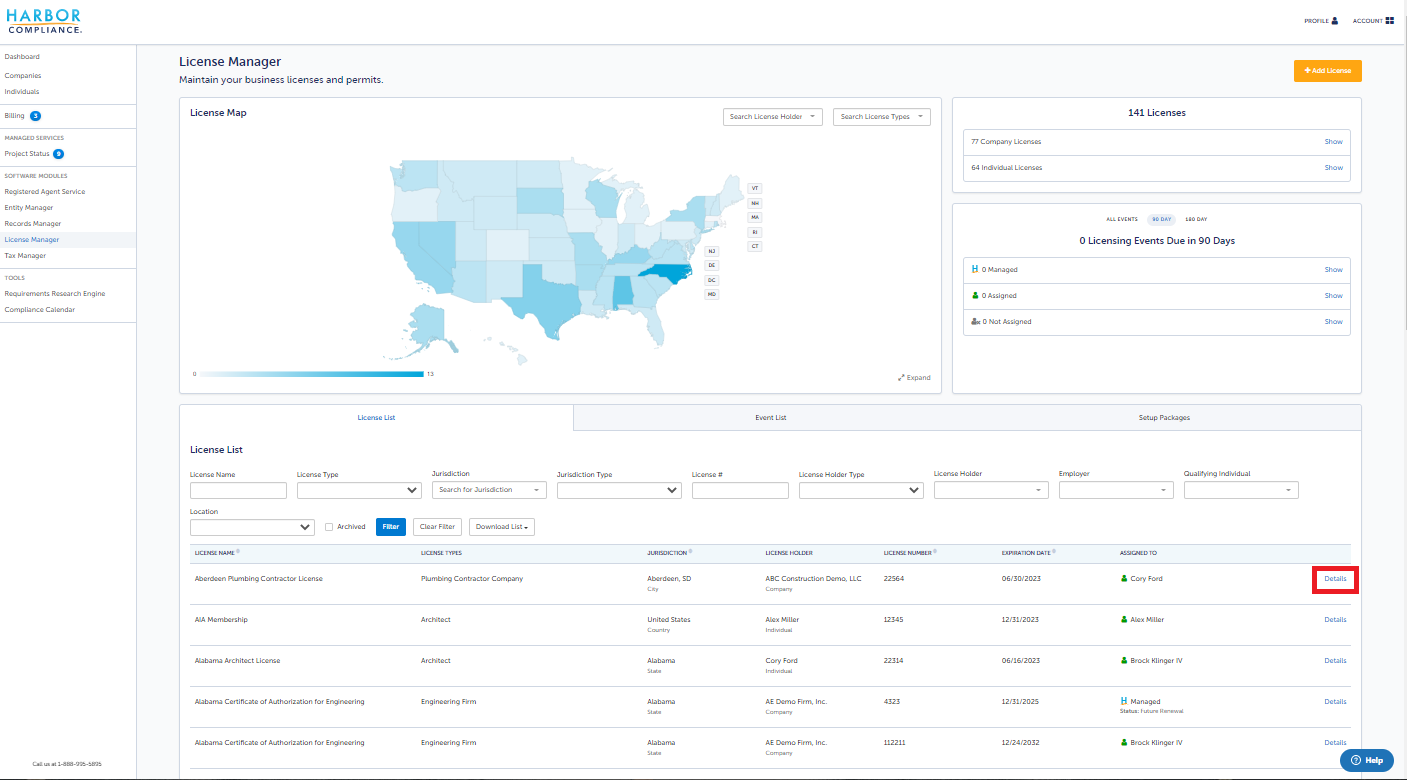 4. Click the Edit button.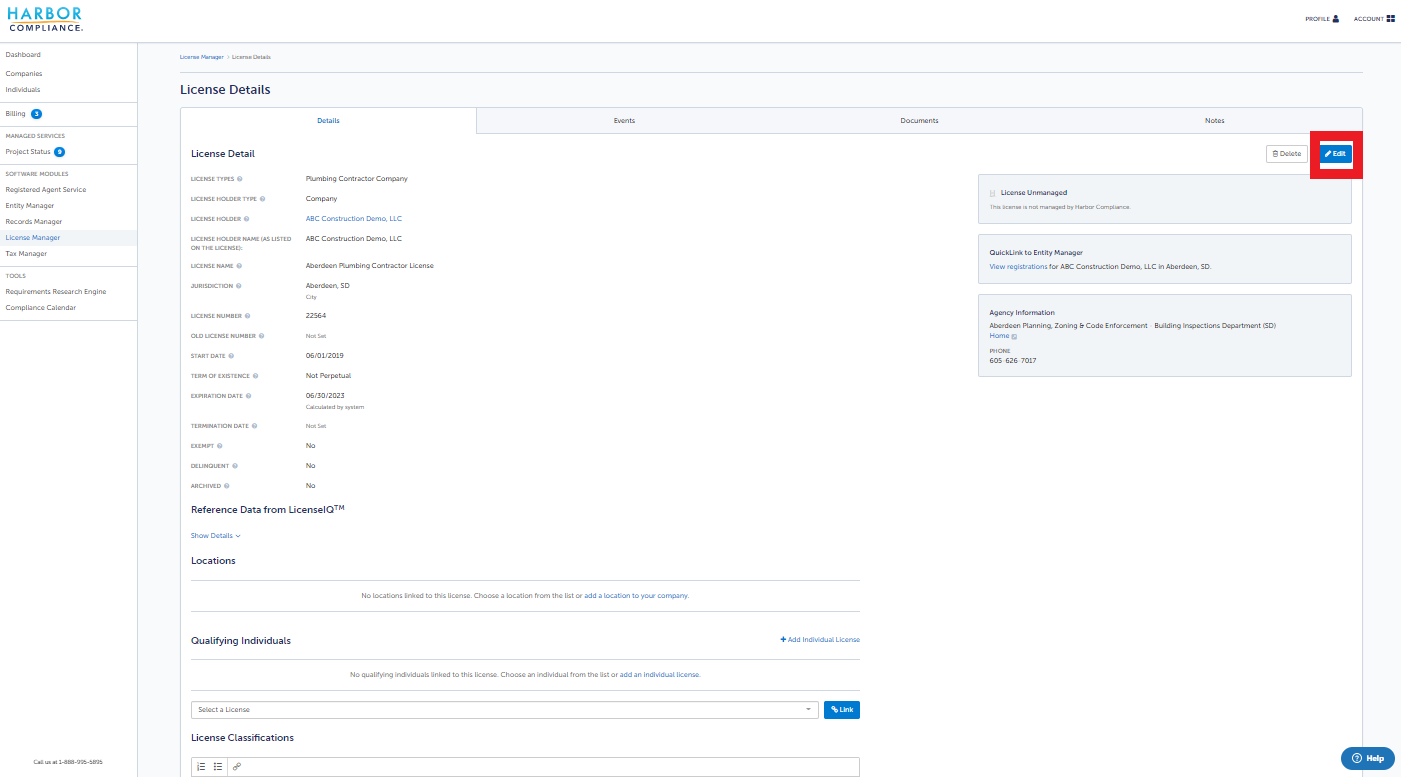 5. To set an expiration date on a license, you have two options. You can manually enter an expiration date for your license in the Expiration Date field. Or, you can check the box called Calculated by System. This will calculate the Expiration Date based on the earliest incomplete renewal event.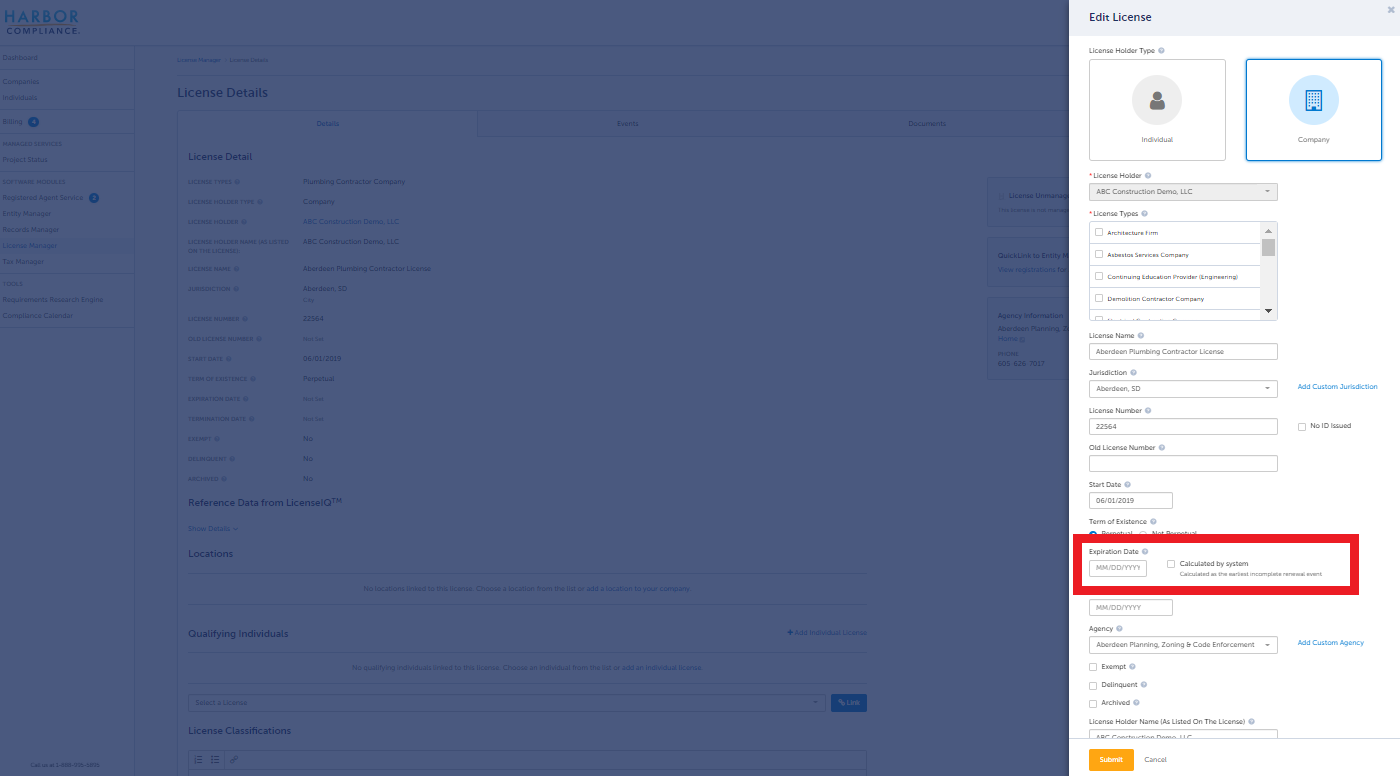 Want us to manage your charity registration or license? Check out our Fundraising Compliance or Managed Annual License Service.
Have any additional questions? Contact Us.