Some licenses allow you to apply for exemptions, so License Manager allows you to mark a license as exempt. This article will guide you on how to mark your license as exempt.
1. Log in on the Harbor Compliance website.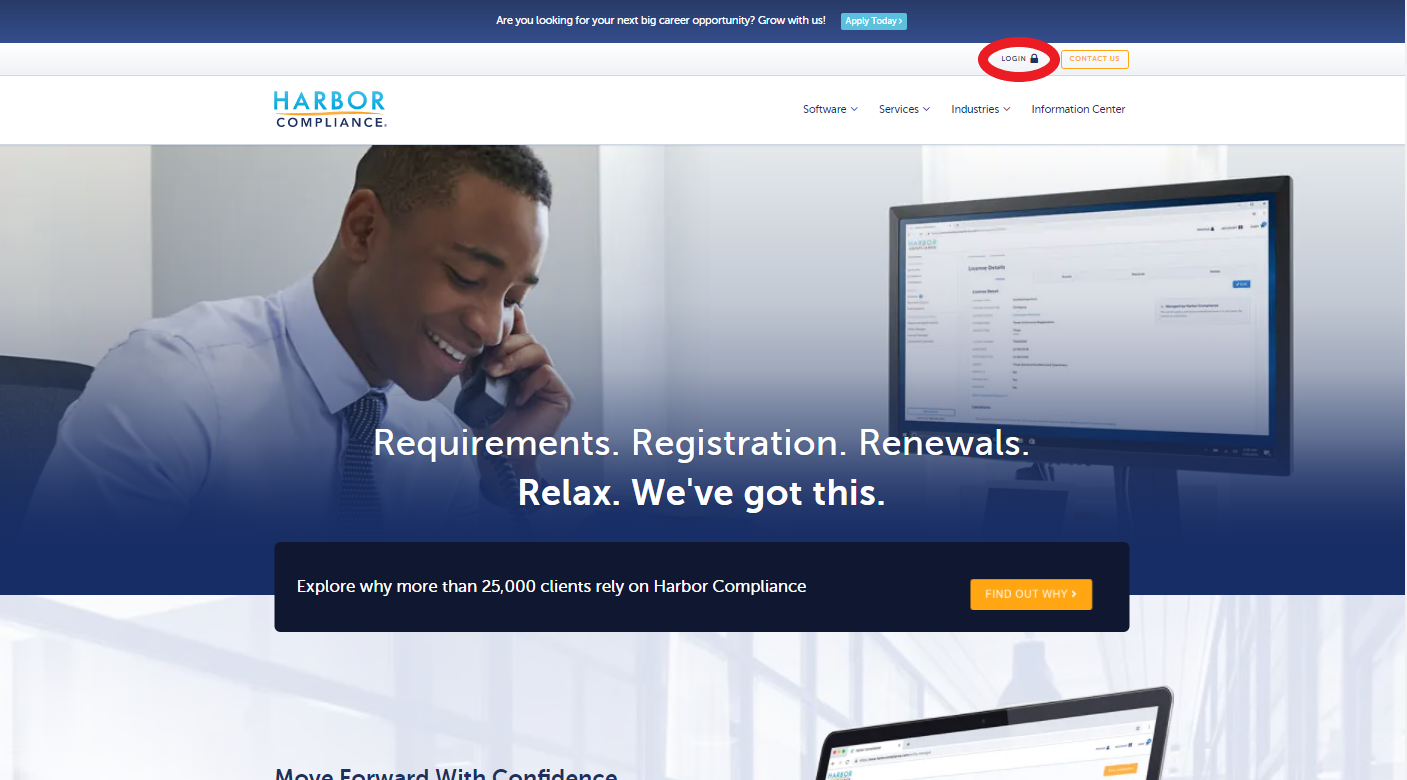 2. Click on the License Manager module.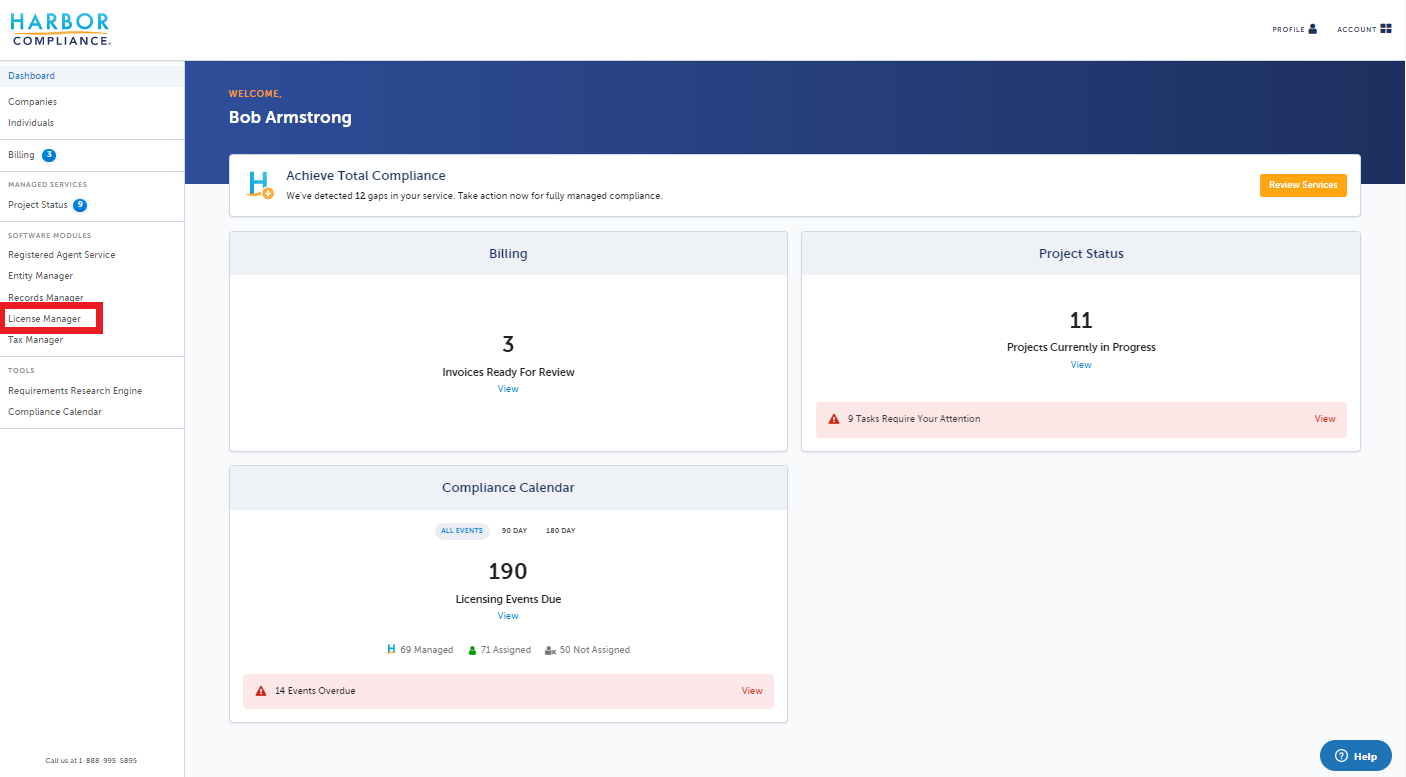 3. Click the Details button for the license you want to edit.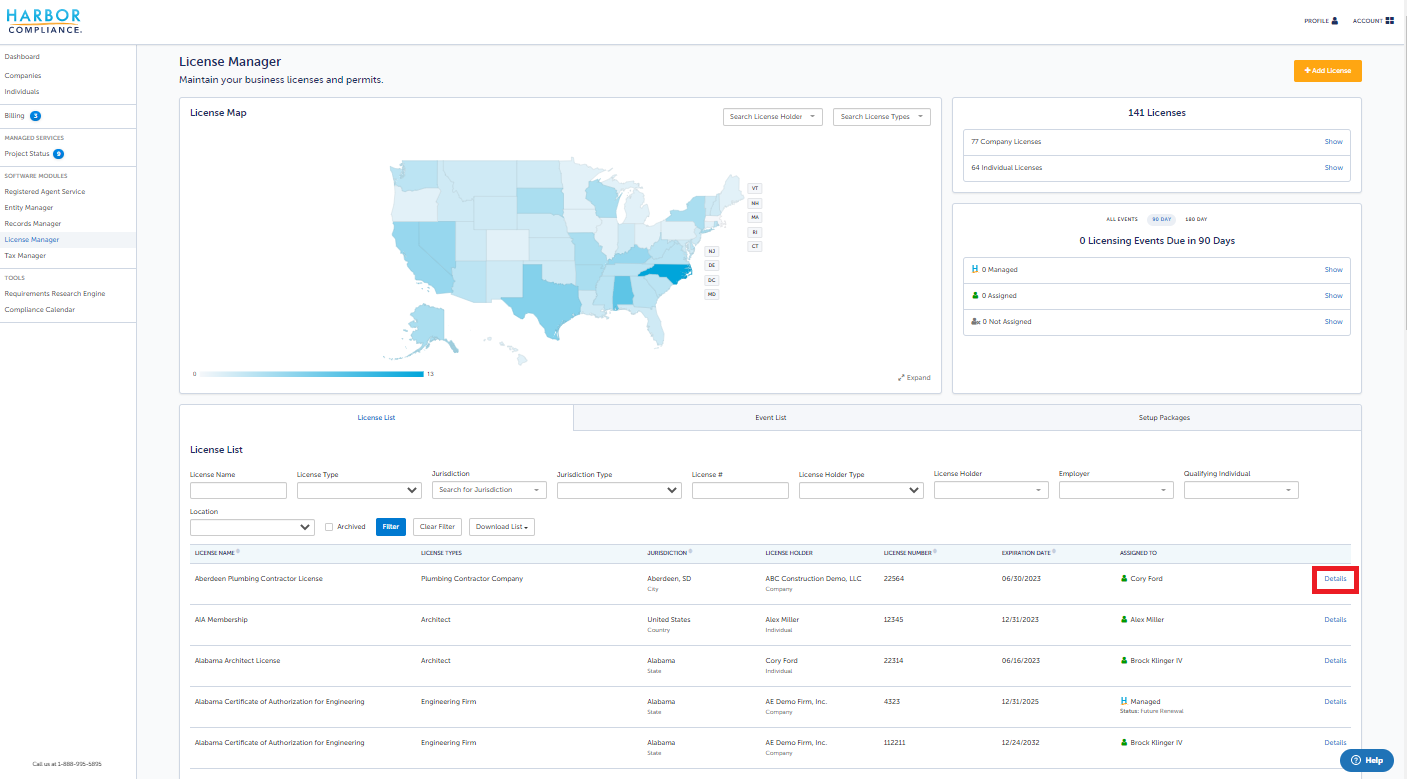 4. Click the Edit button on the Details tab.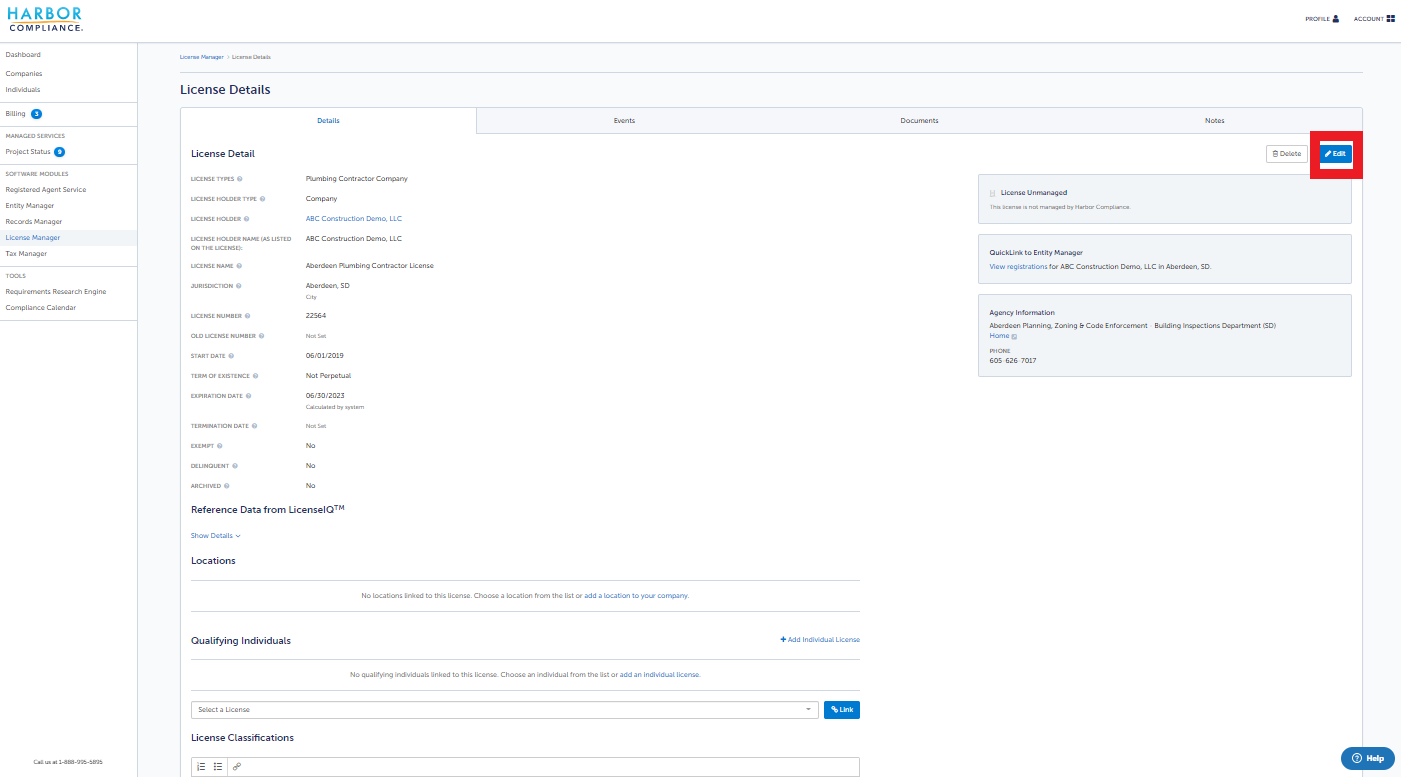 5. Click the Exempt checkbox. Once you are finished editing, click Submit.
*If Harbor Compliance manages your license and it becomes exempt, we will update this for you.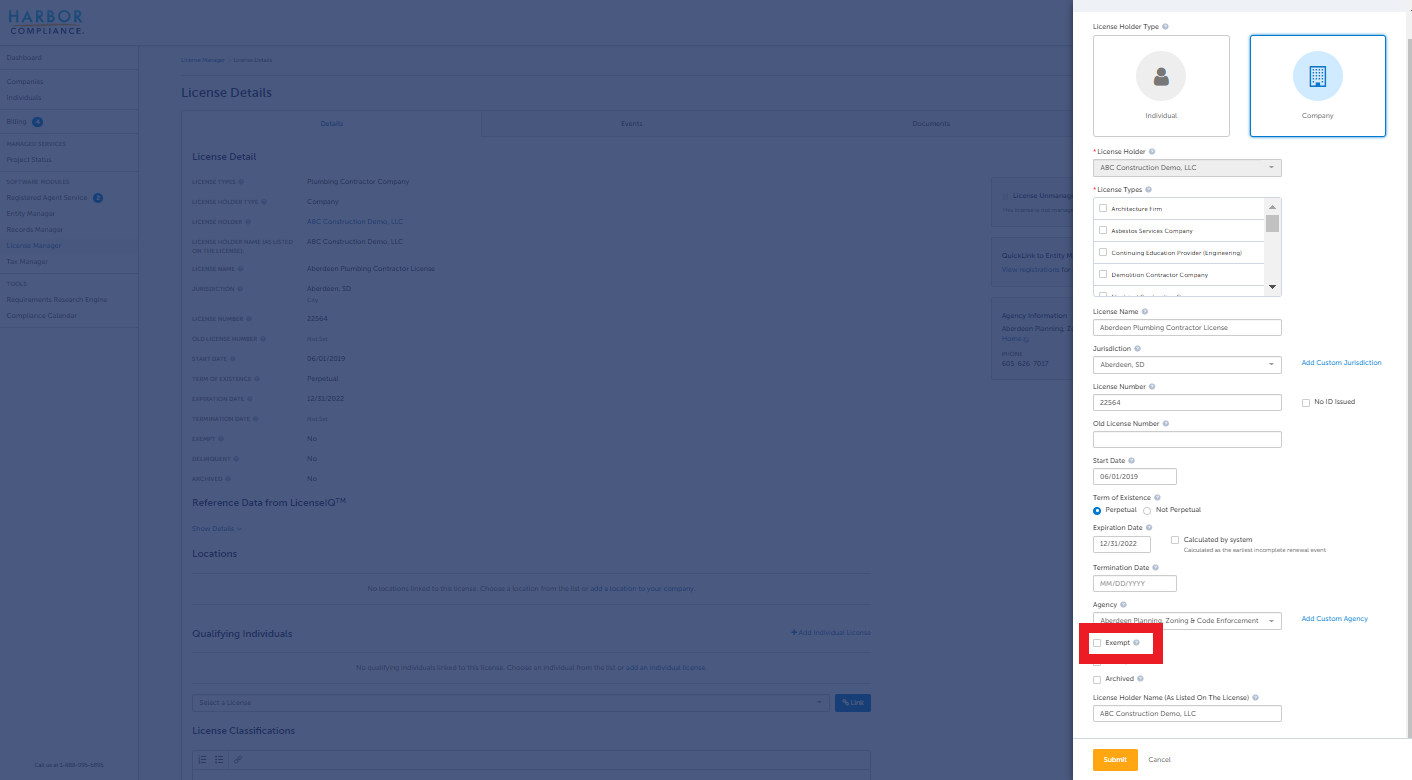 Want us to manage your charity registration or license? Check out our Fundraising Compliance or Managed Annual License Service.
Have any additional questions? Contact Us.