License Manager allows you to download a report of your licenses to PDF or Excel. This article will show you how to download a list of your licenses from License Manager.
How to download a list of licenses from License Manager
1. Log in on the Harbor Compliance website.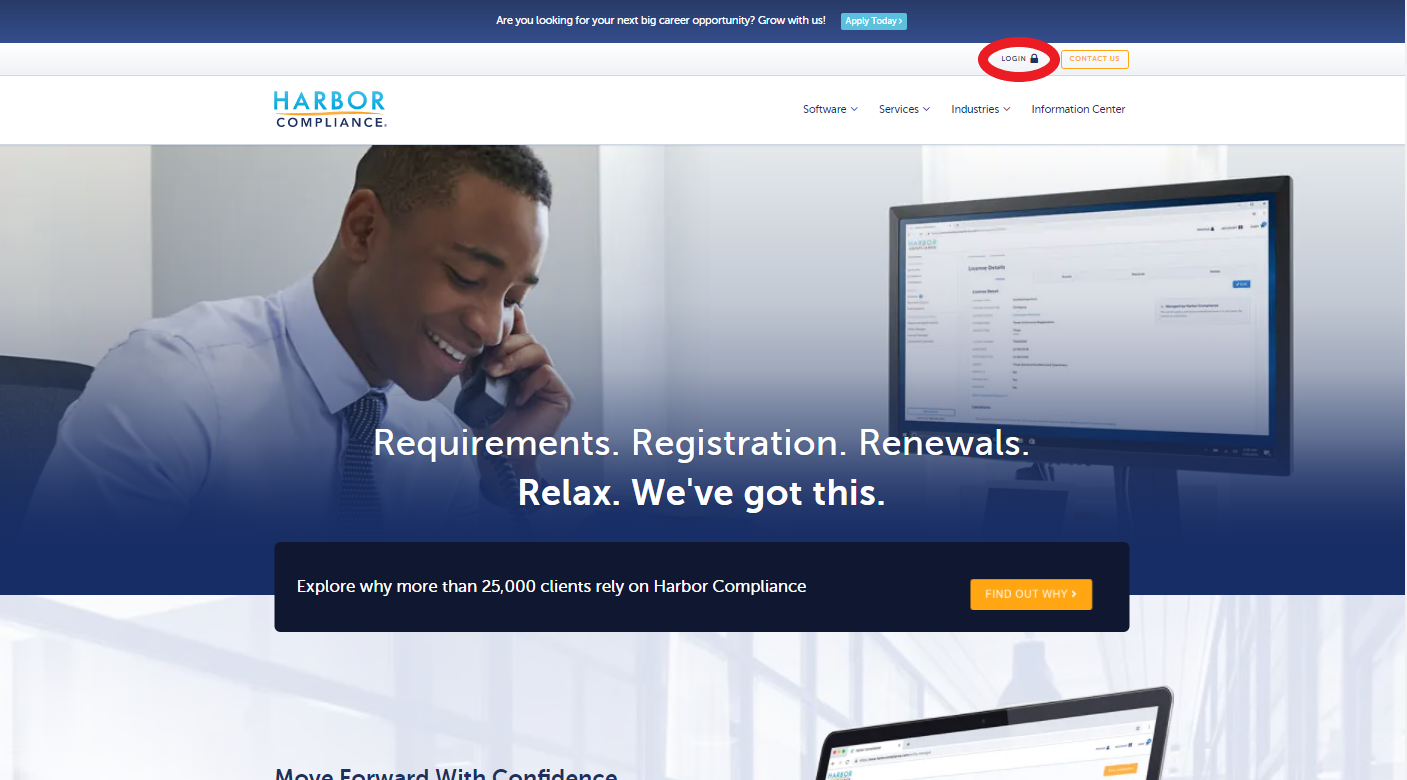 2. Click on the License Manager module.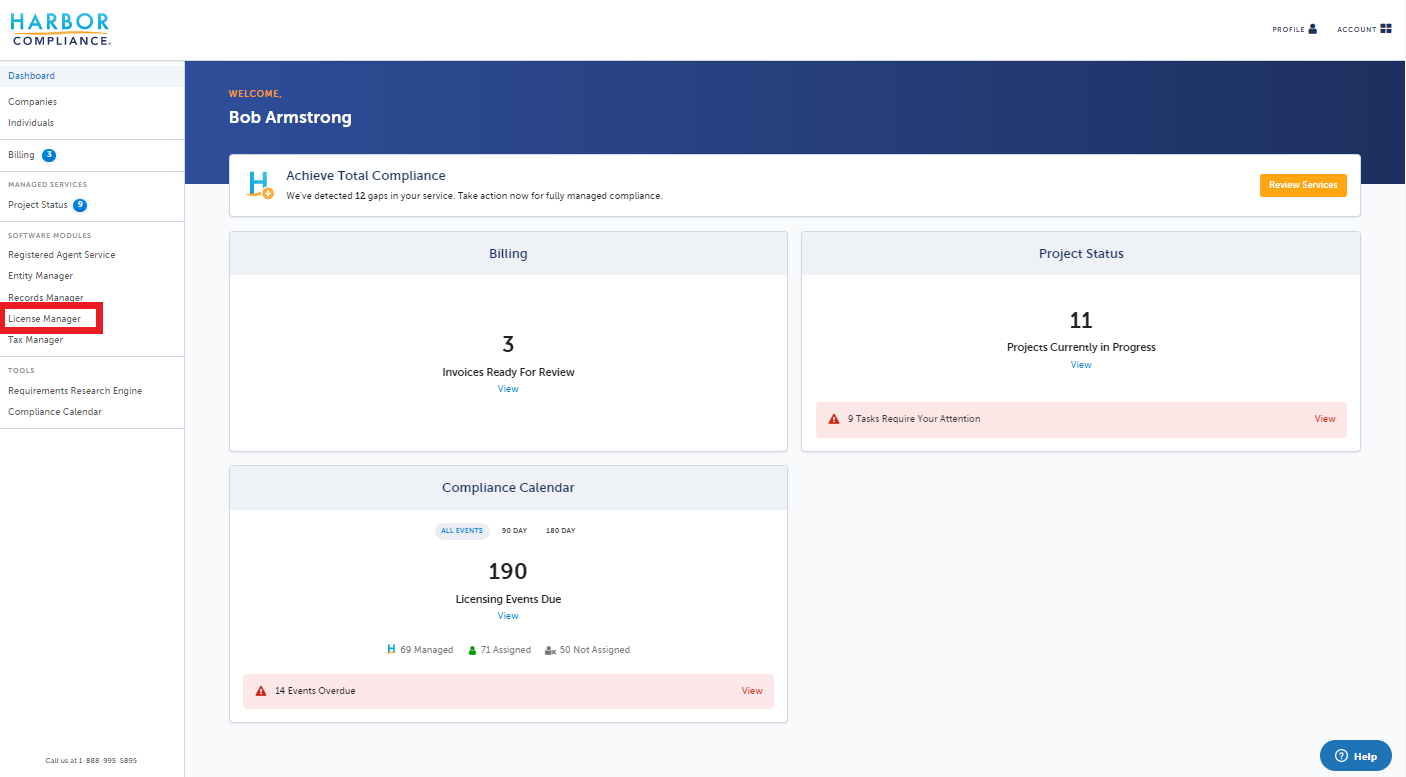 3. Click on the Download List button. You will be prompted to choose either a PDF or Excel file. Once chosen, we will email you the file type requested.
*If you have a specific set of licenses you are trying to download, apply the needed filters and then click Download List.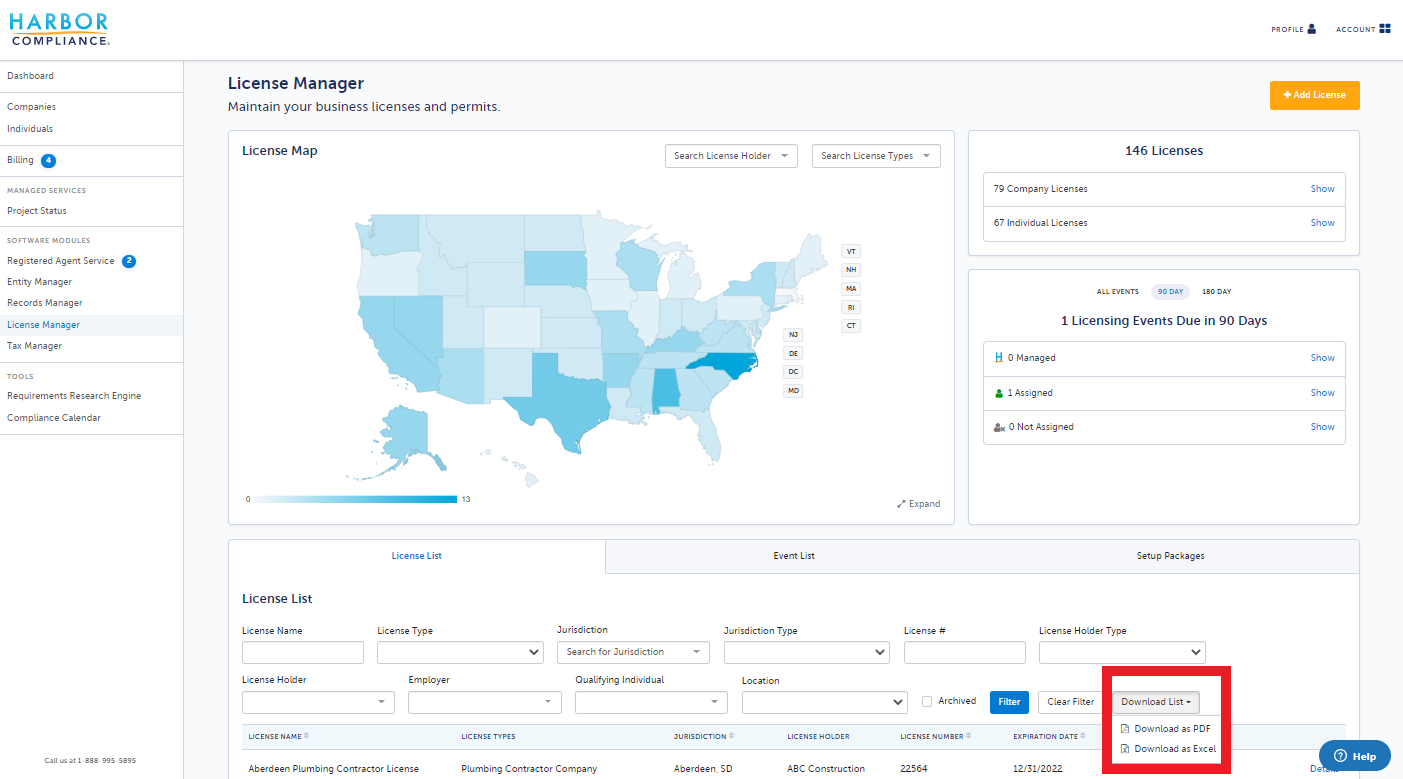 Want us to manage your charity registration or license? Check out our Fundraising Compliance or Managed Annual License Service. Have any additional questions? Contact Us.