When a license is no longer active, whether from termination or retirement, License Manager offers the ability to archive that license. This removes it from the map and the Active section of the License List but still allows you to reference it under the Archived section.
Here's how to archive a license in License Manager:
1. Log in on the Harbor Compliance website.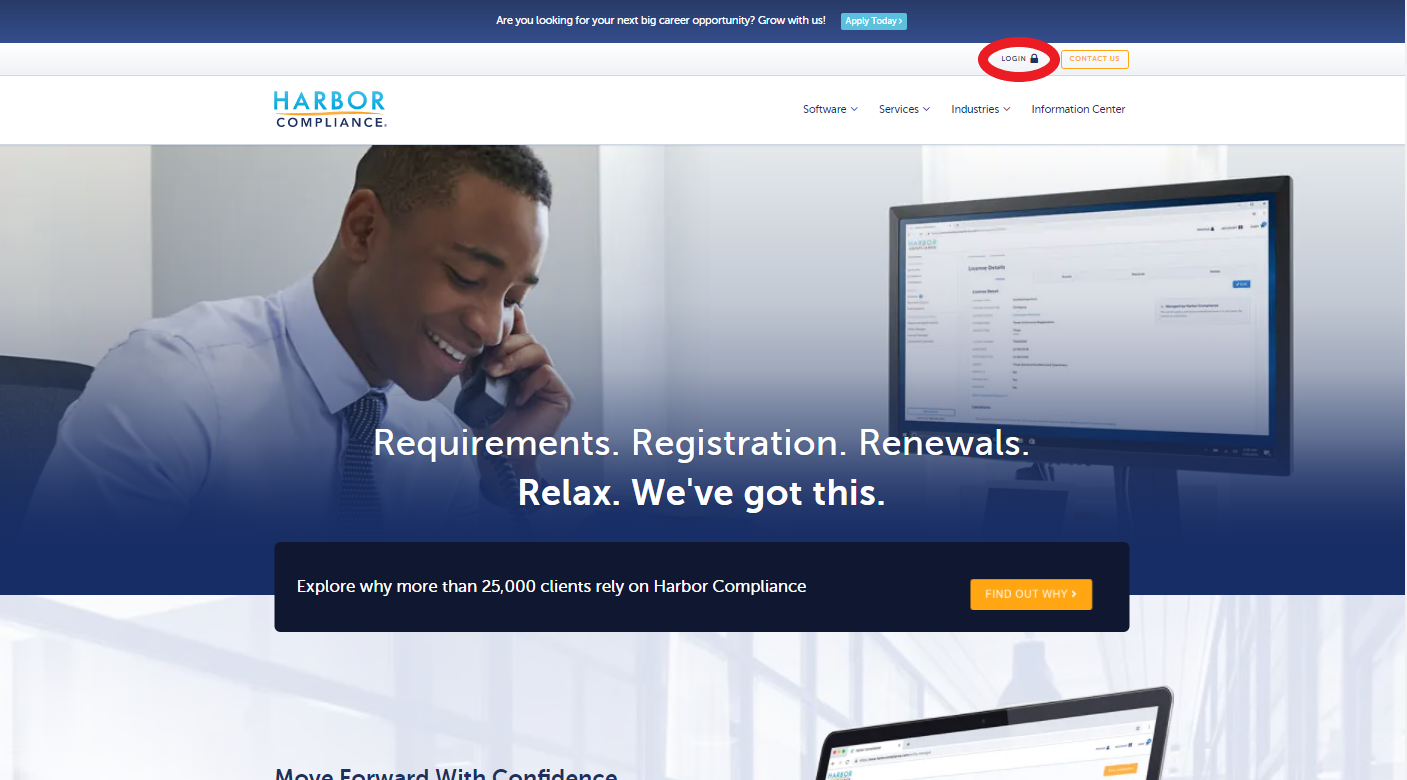 2. Click on the License Manager module.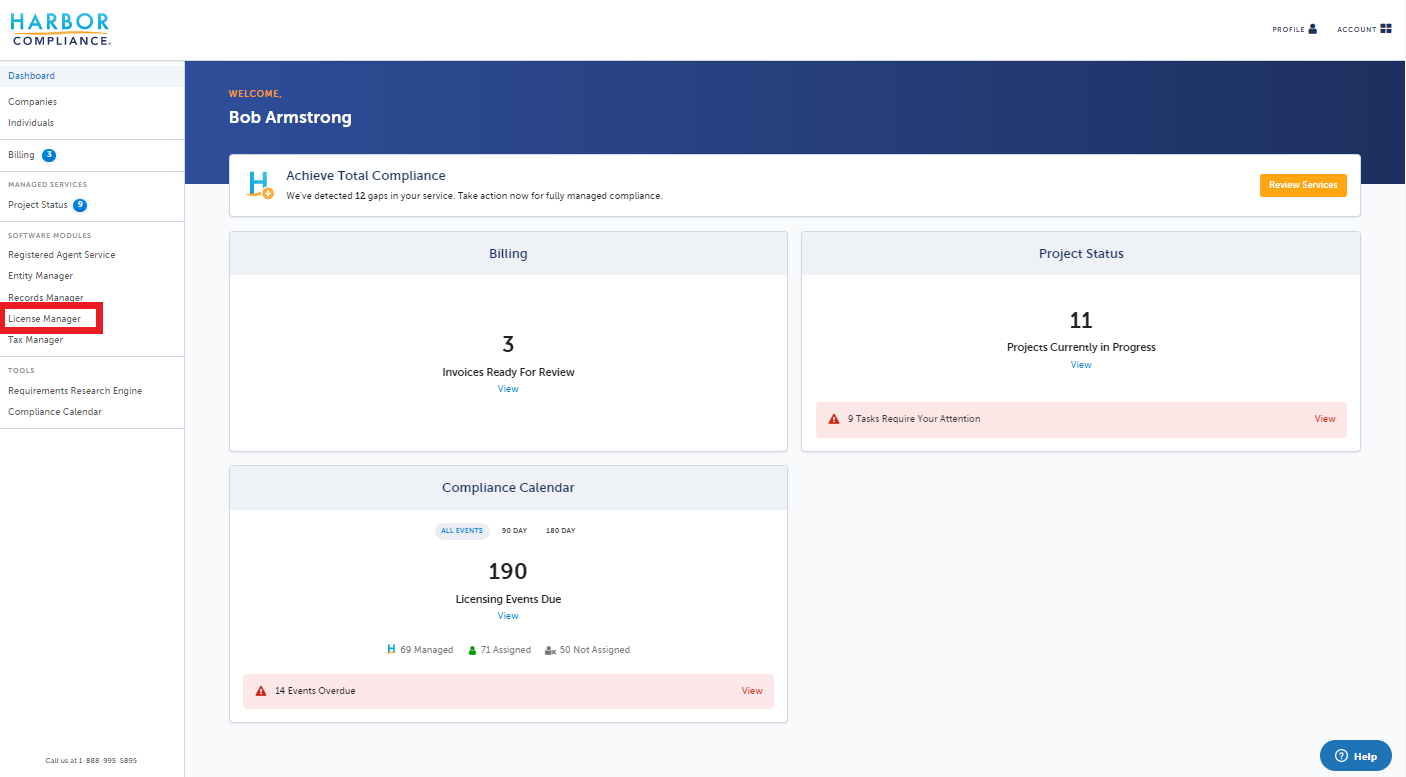 3. Click the Details button for the license you want to archive.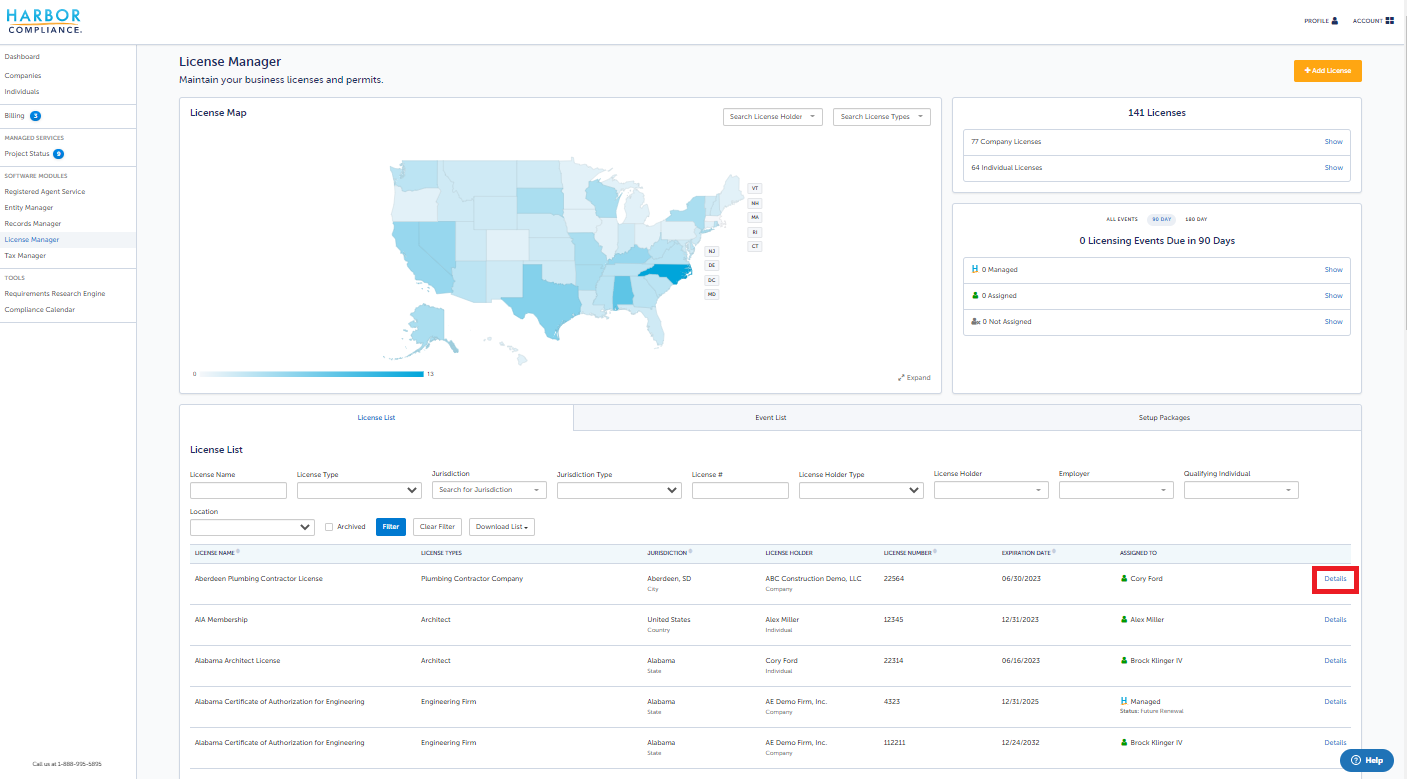 4. Click on the Edit button.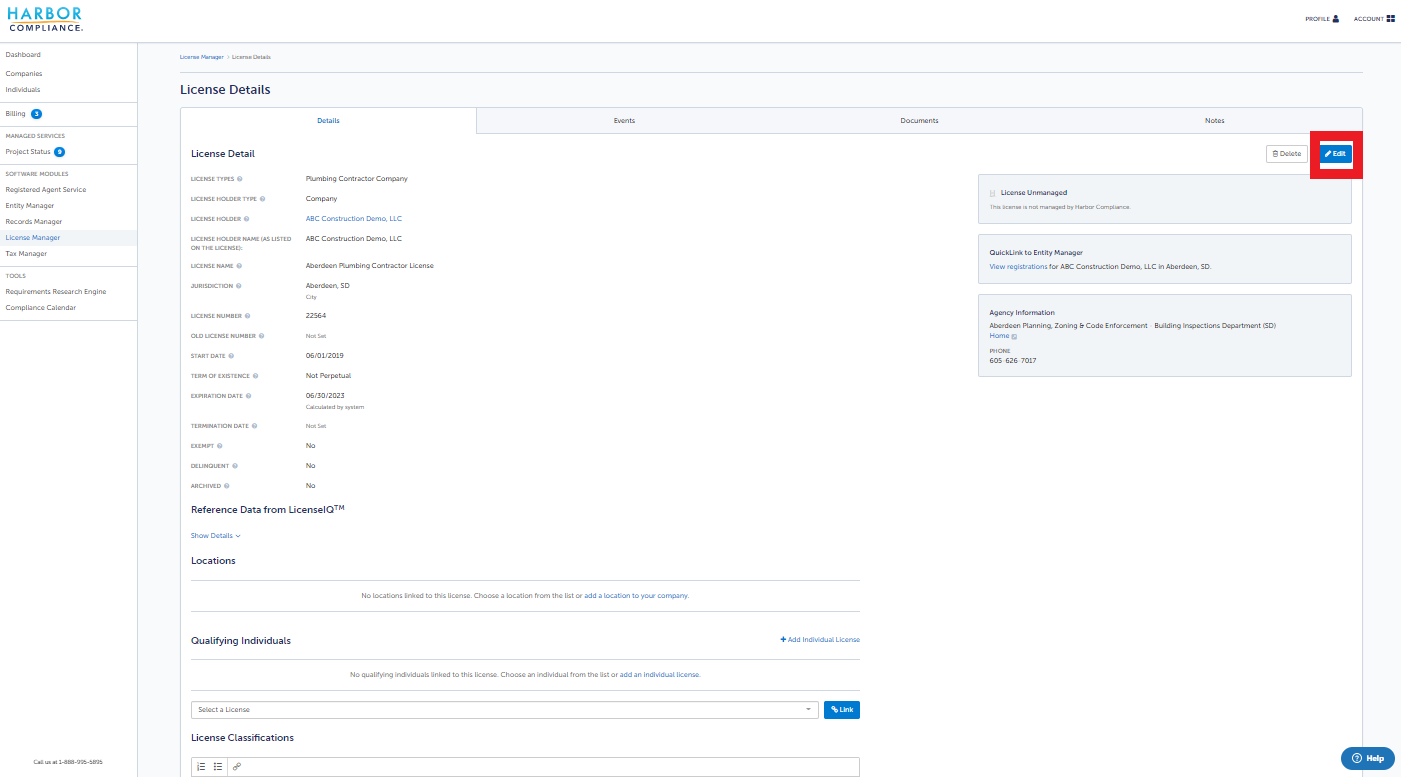 5. Check the Archived checkbox and click Submit.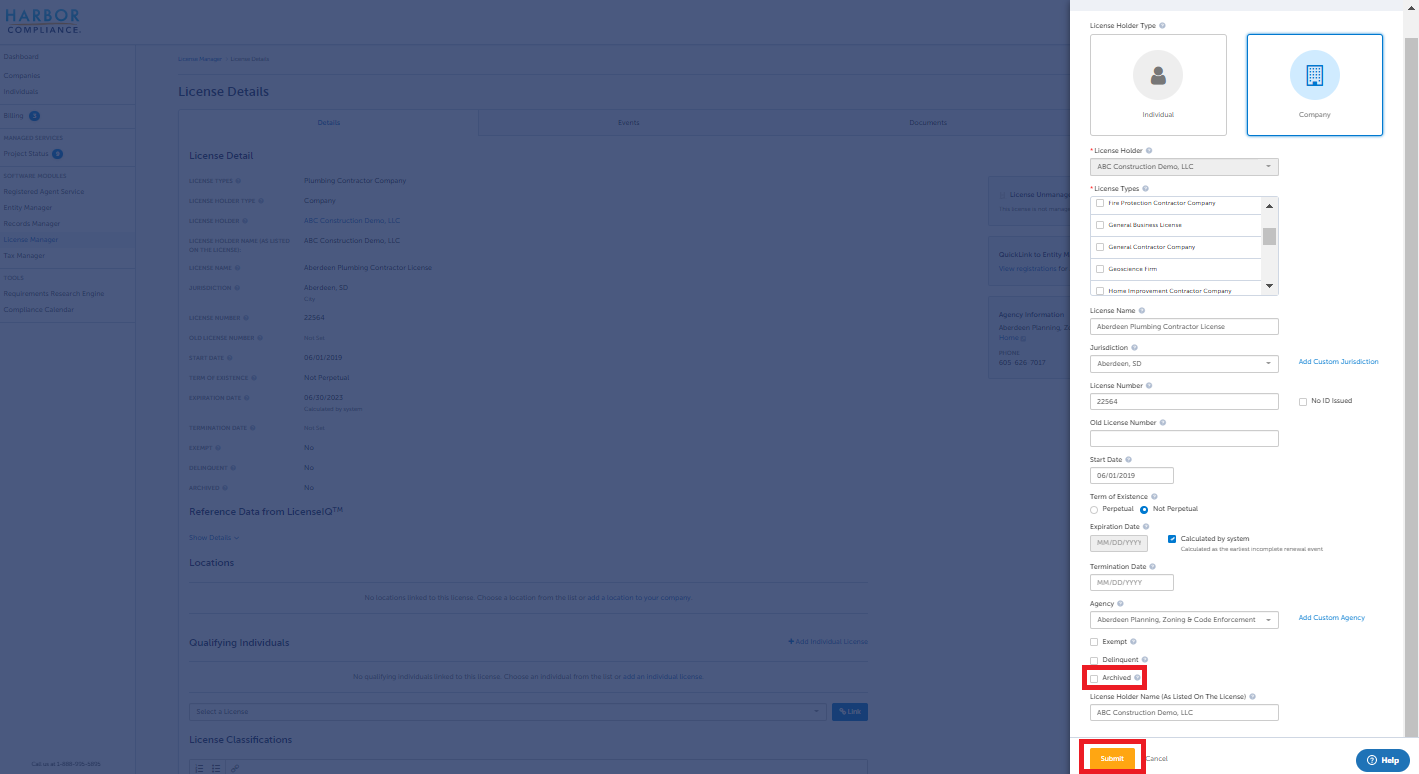 Want us to manage your charity registration or license? Check out our Fundraising Compliance or Managed Annual License Service.
Have any additional questions? Contact Us.