After setting up an entity registration in Entity Manager, you may choose to delegate ownership of an Annual Report event to someone within your organization. Once an assignee has been assigned to the event, they will receive automatic emails about event filing due dates and other information pertaining to that registration.
Having an assignee also helps track who within your organization is responsible for managing events. Below are instructions for how to add an assignee to an annual report event.
1. Log in to the Harbor Compliance website.
2. Click on the Entity Manager module in the left menu.
3. Click on the Details link for the registration you need to assign.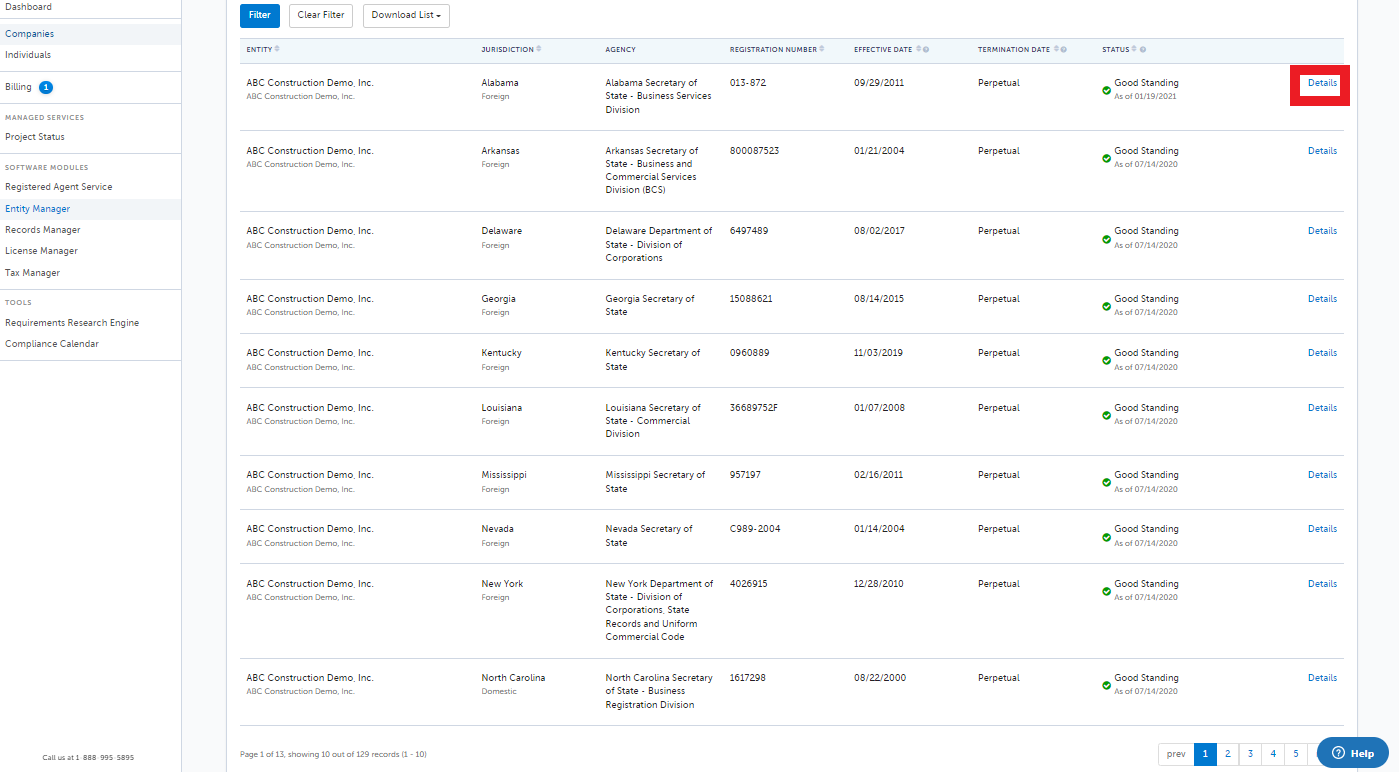 4. Click on the Events tab.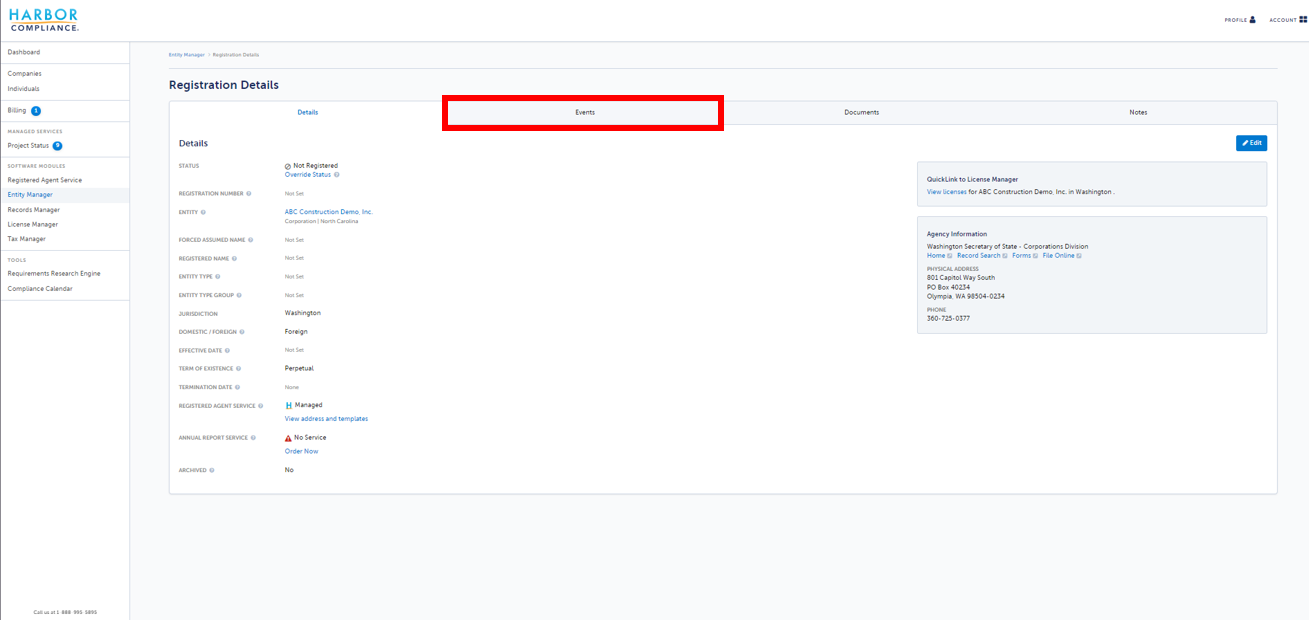 5. Click on Actions and select Edit.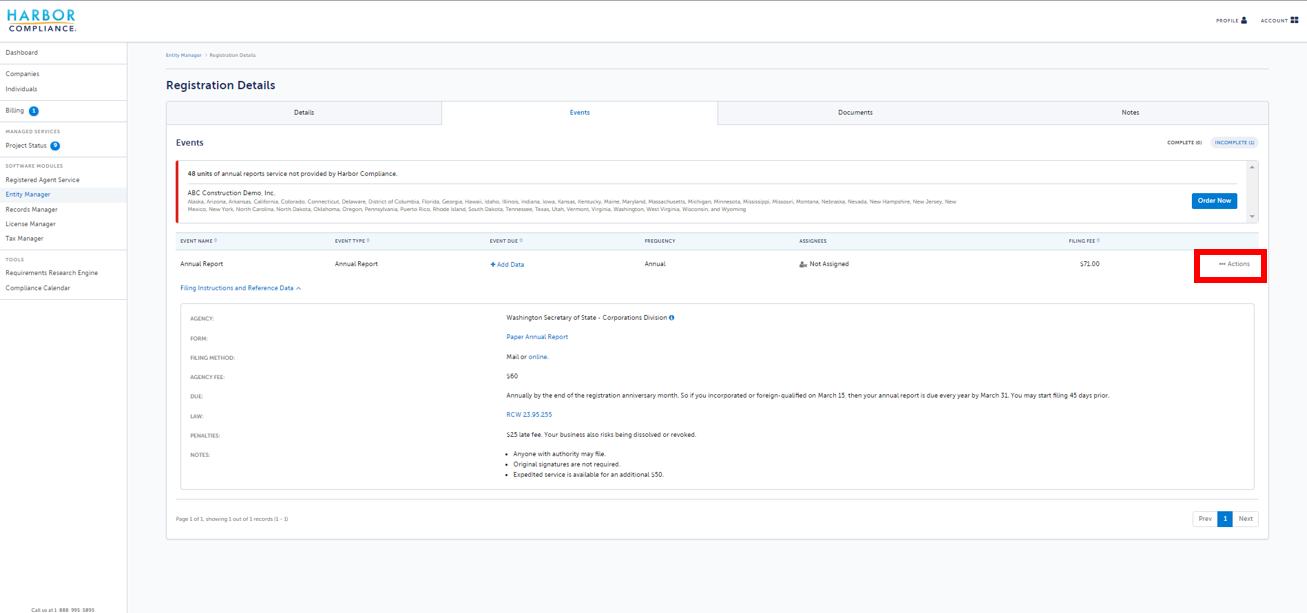 6. Select the Assignee from the dropdown and click Submit.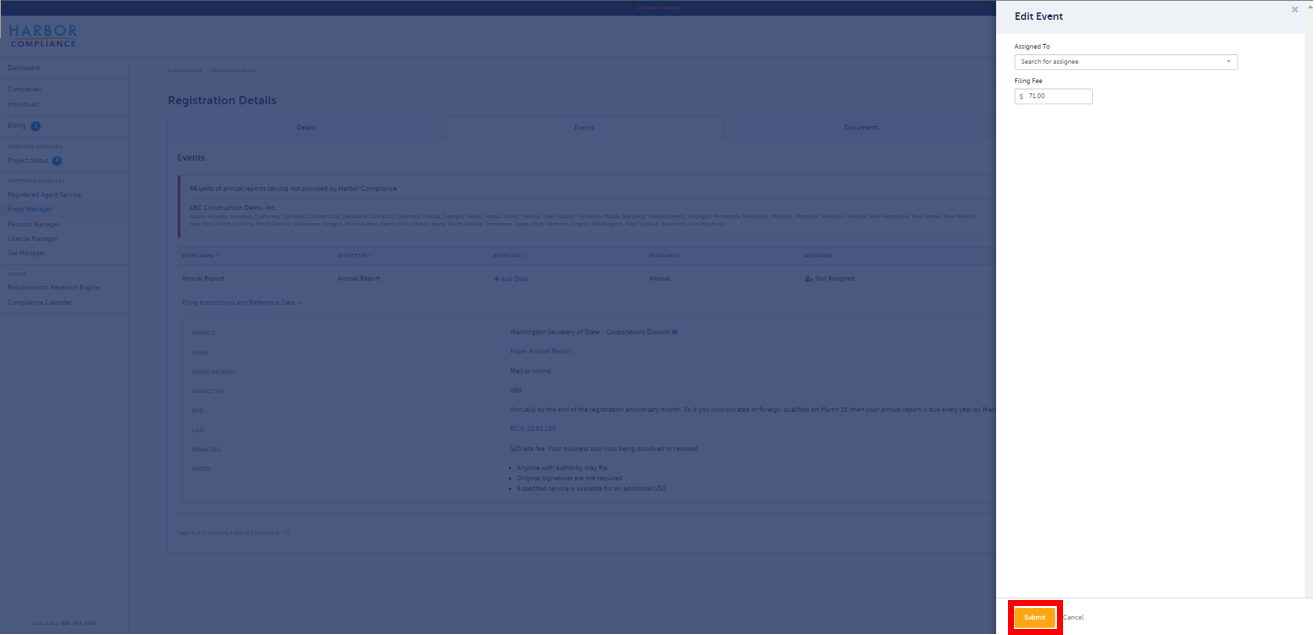 Note: Annual Report events managed by Harbor Compliance can not have their assignees changed.
If you would like us to serve as your Registered Agent or handle your annual reports for an entity registration, check out our Registered Agent Service or Managed Annual Report Service.
Have any additional questions? Contact Us.