When working in Entity Manager, you may want to download a list of your entity registrations to review. This article will cover how you download a list of all or select entity registrations from Entity Manager.
1. Log in to the Harbor Compliance website.


2. Click on the Entity Manager module in the left menu.
3. Click on the Download List button.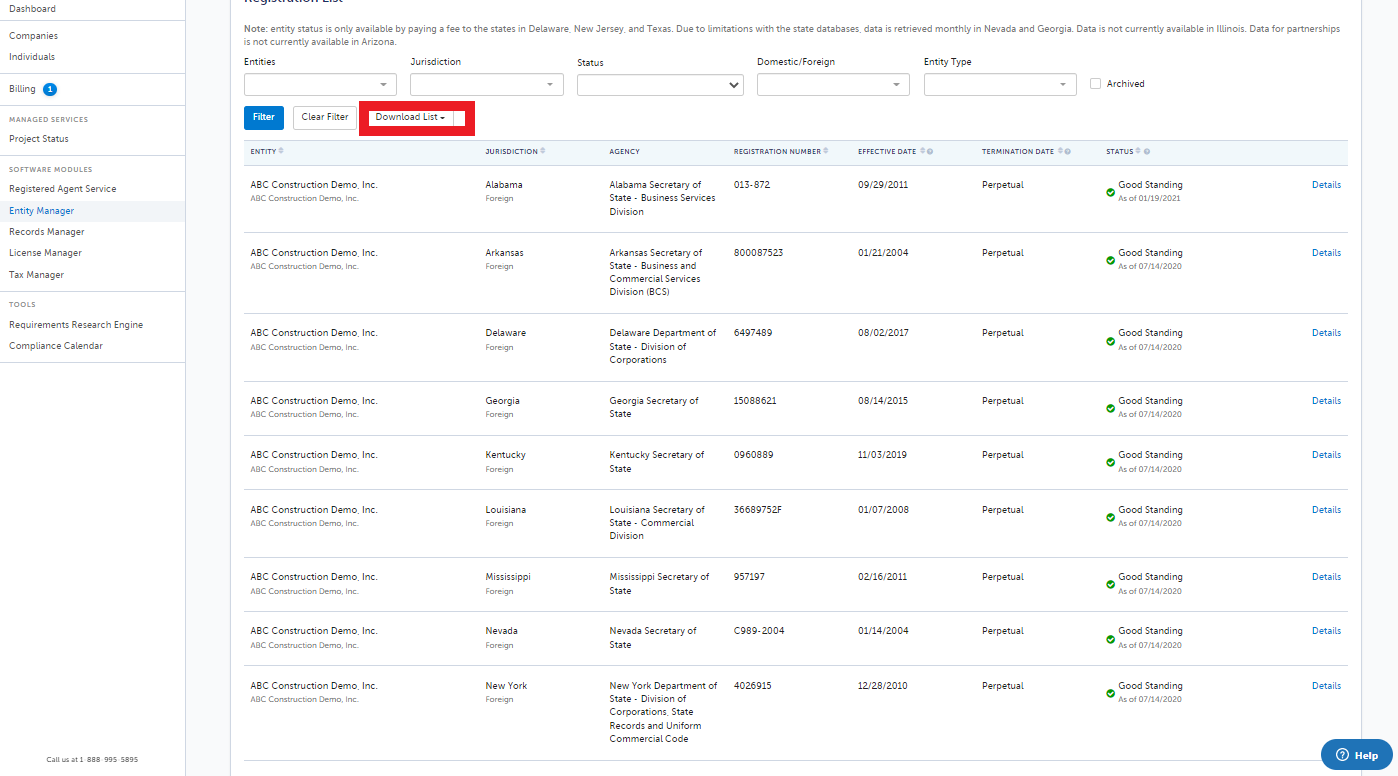 4. Choose whether you want to Download as PDF or Download as Excel.
* This process may take a few minutes depending on the number of registrations you have.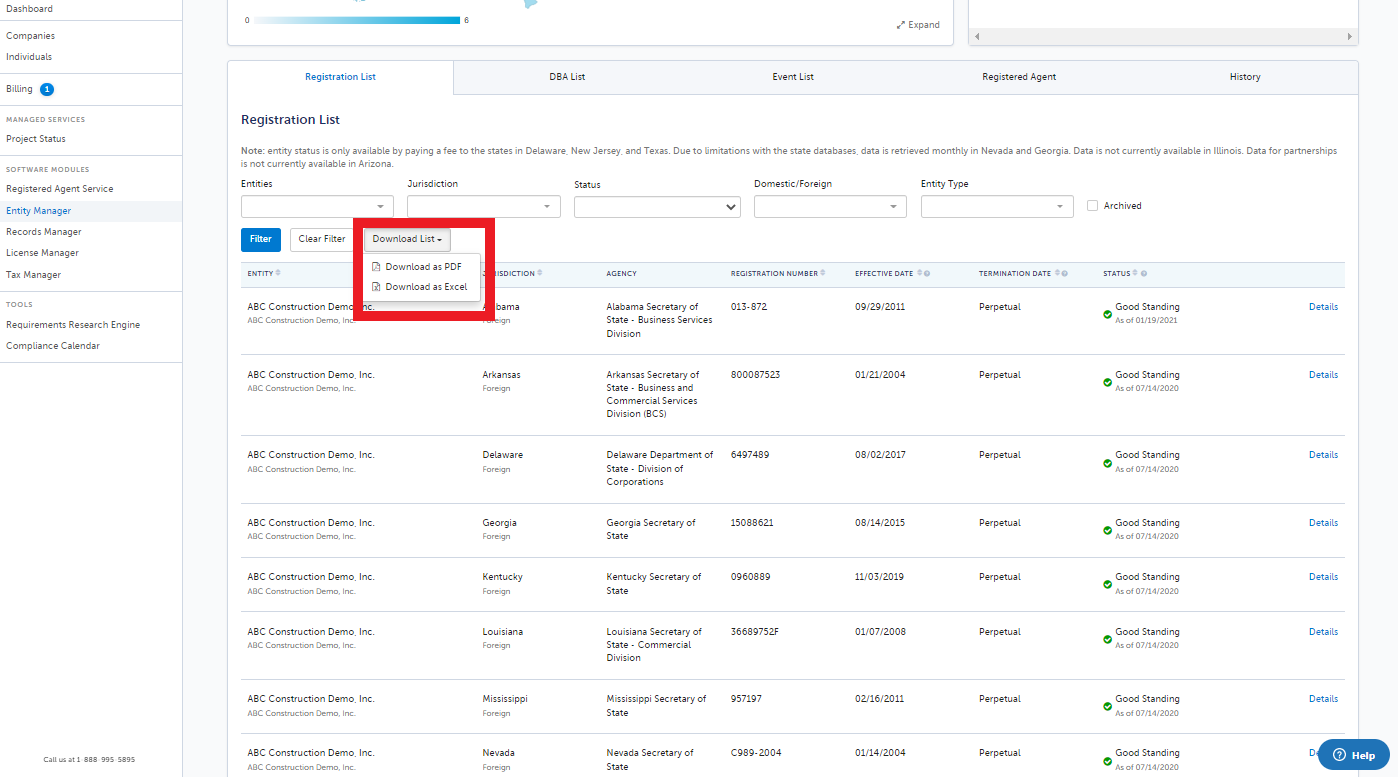 5. If you only want to download a select list of entity registrations, filter for those registrations and then click the Download List button.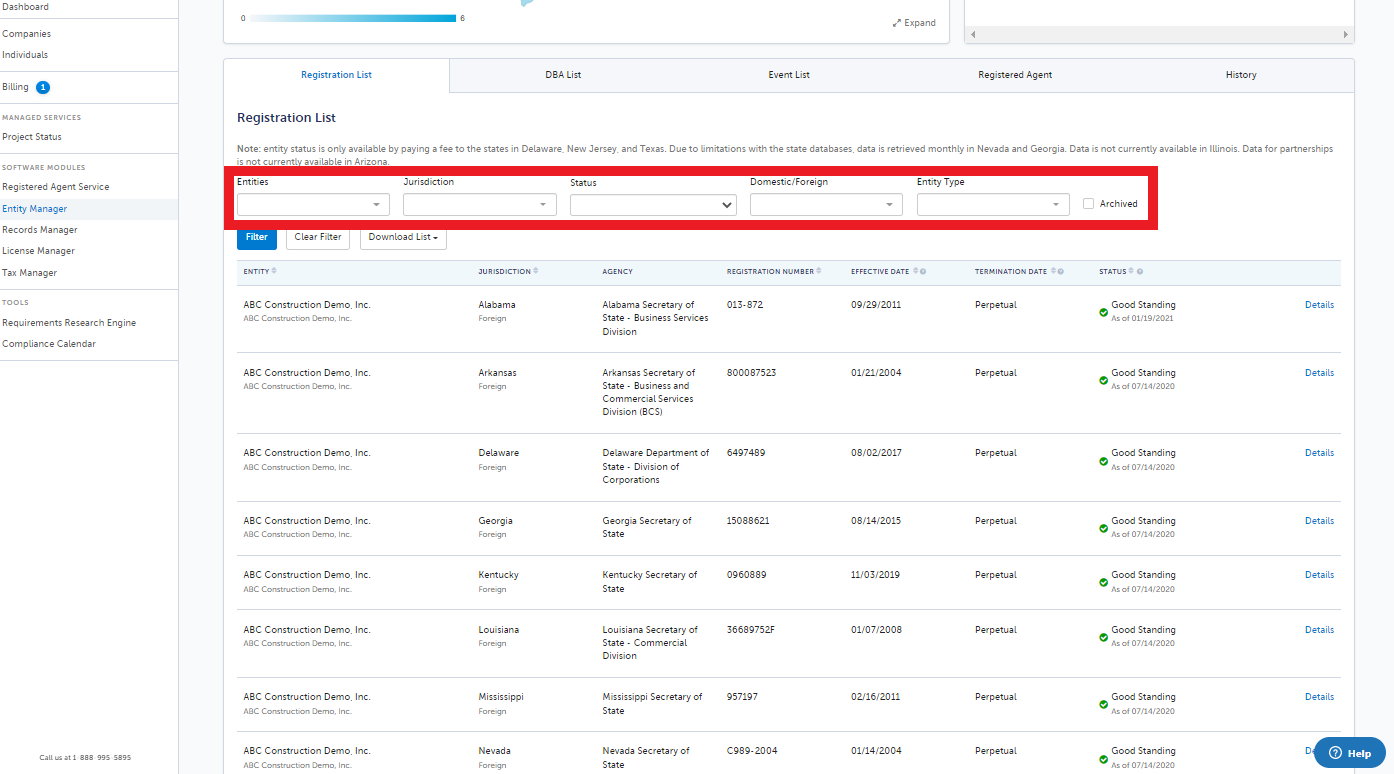 If you would like us to serve as your Registered Agent or handle your annual reports for an entity registration, check out our Registered Agent Service or Managed Annual Report Service.
Have any additional questions? Contact Us.