Your subscriptions are available for review in the Billing module of your Harbor Compliance account
1. Log in to the Harbor Compliance website.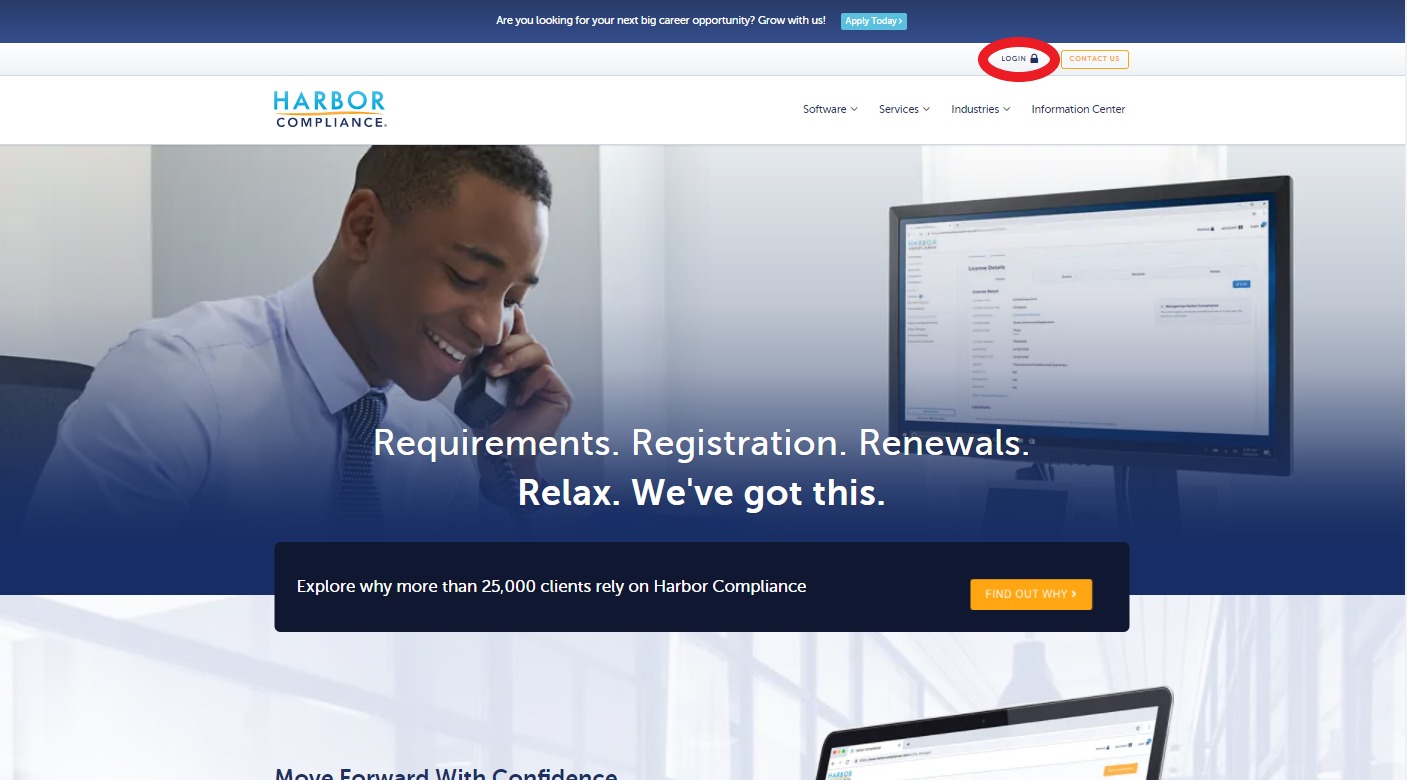 2. Click the Billing module.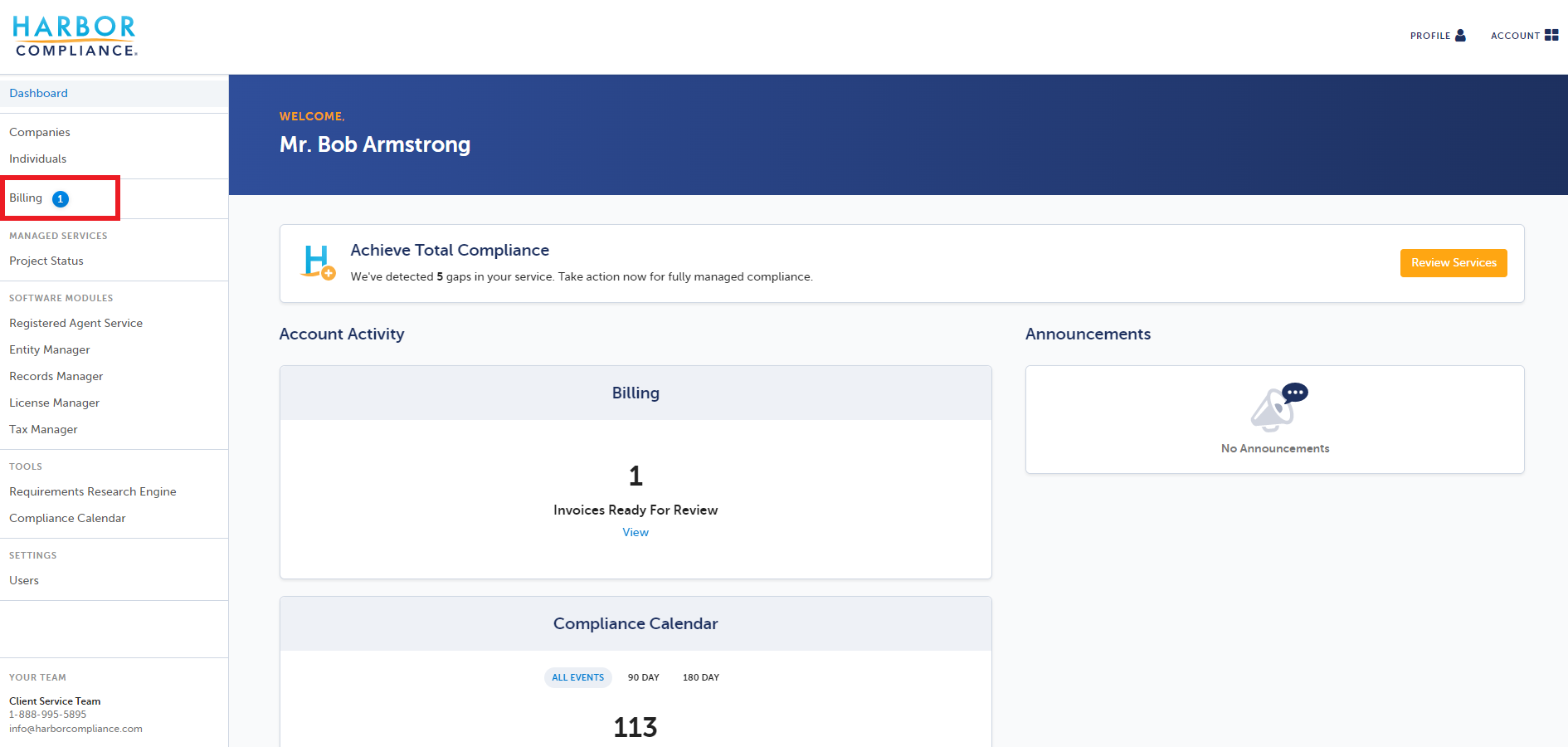 3. Click on the Subscriptions tab.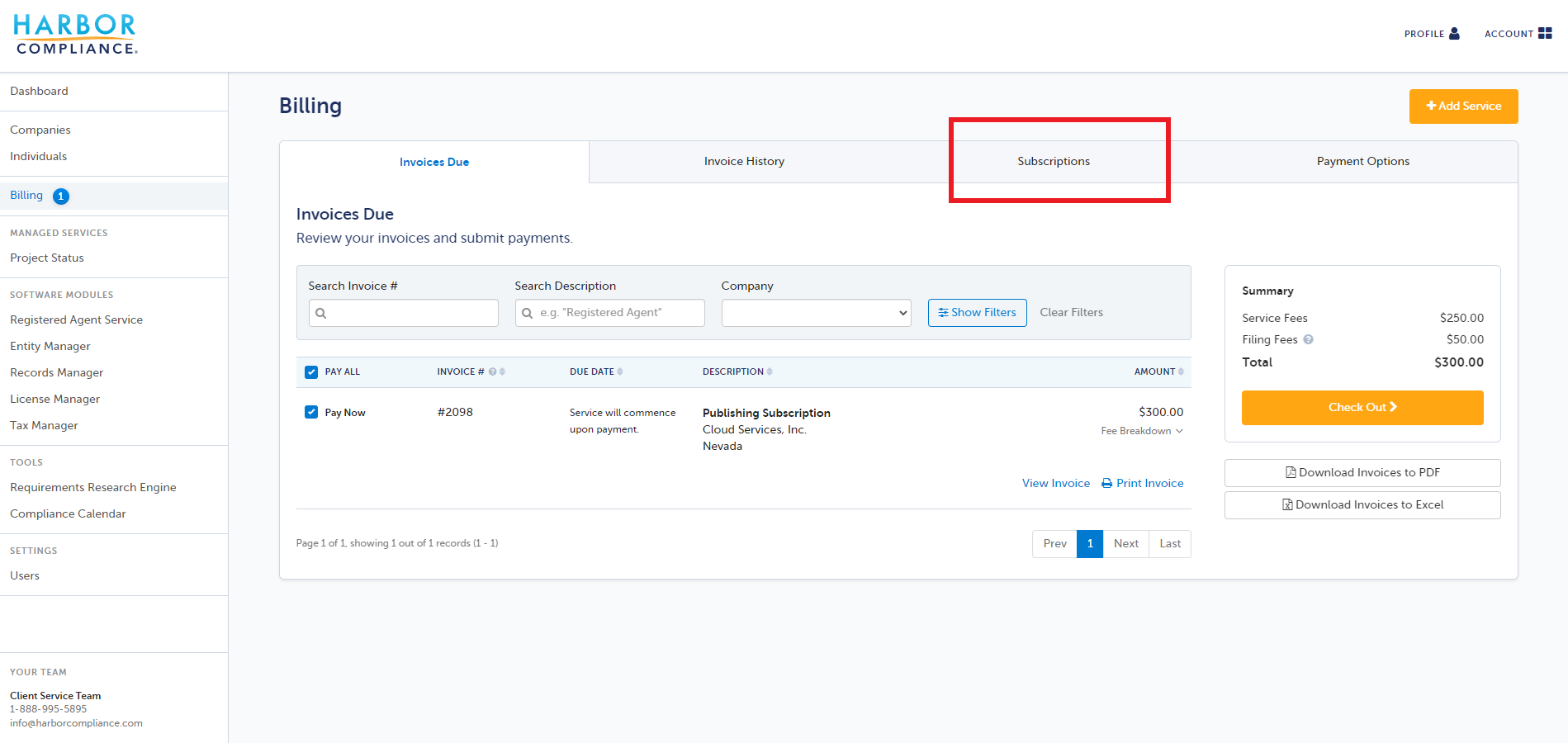 4. Here you can review your current subscriptions and history. 
*Subscription history prior to 2015 may not be displayed.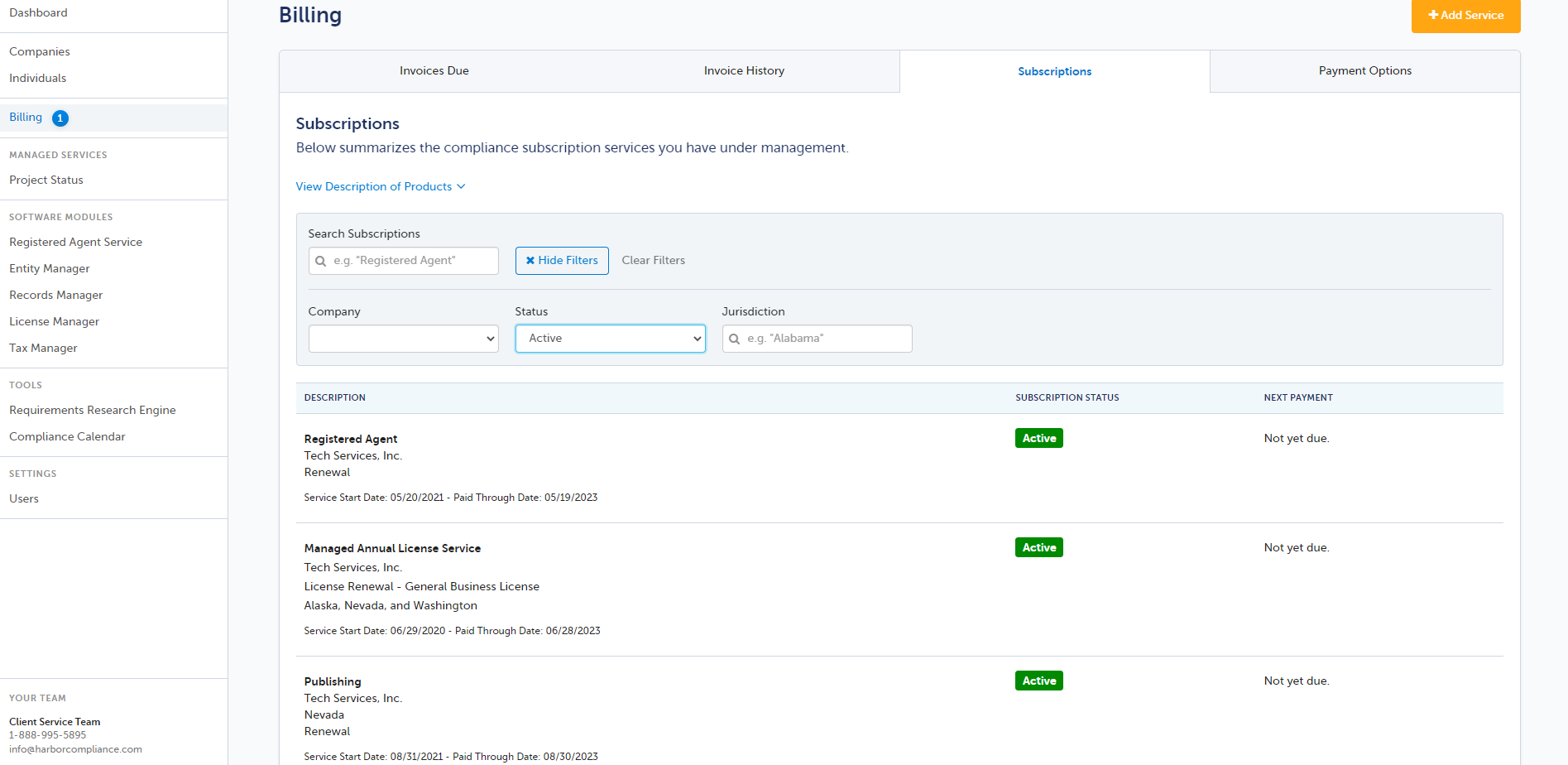 Have any additional questions? Contact Us.