To see a company's Secretary of State registrations:
1. Log in to the Harbor Compliance website.

2. Click on the Entity Manager module in the left menu.

3. Use the Entity filter to select the company you would like to view. The Registration List will filter down to registrations for that specific company.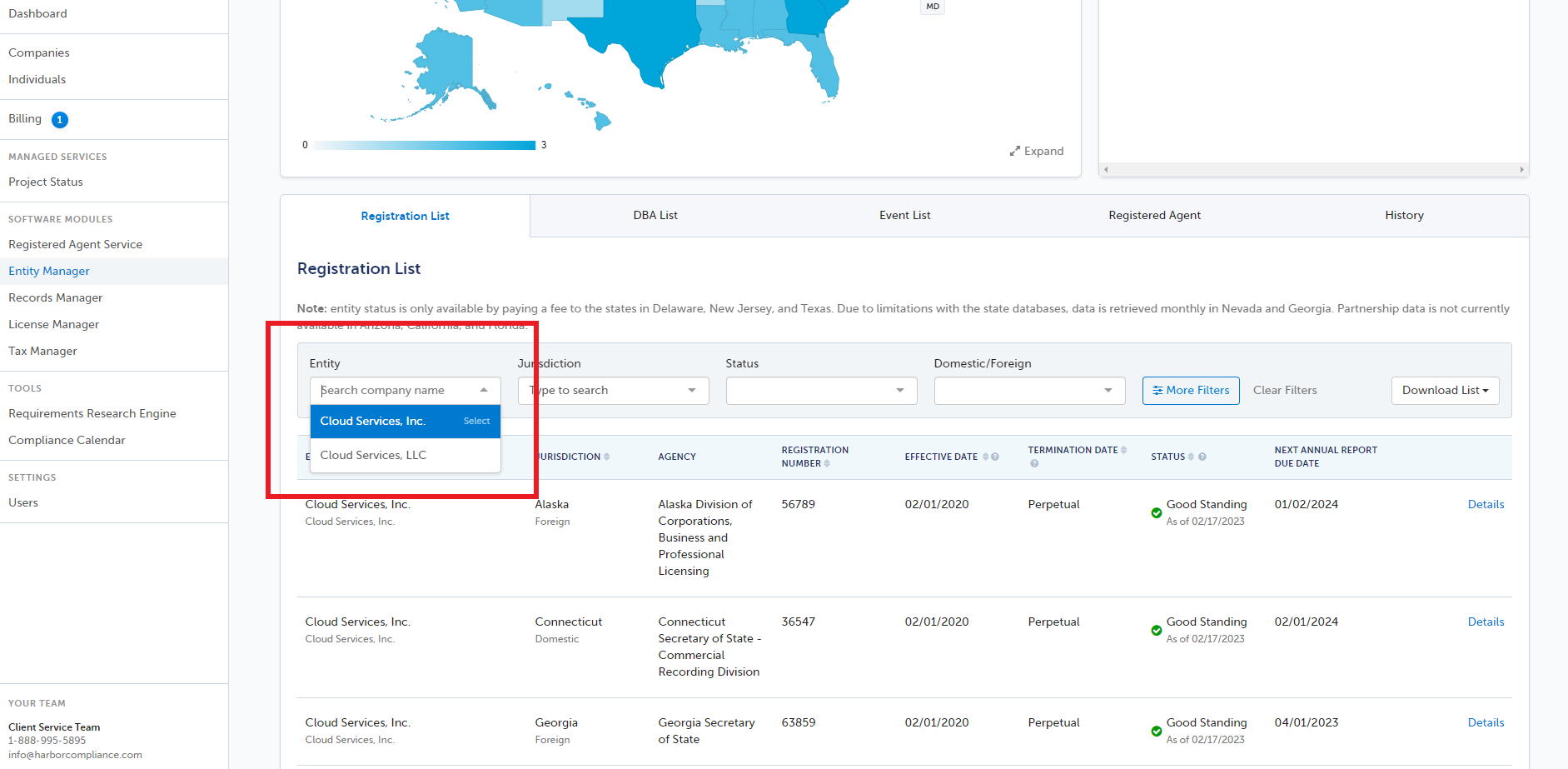 4. If you would like to export the filtered registration list, click Download to generate a PDF or Excel spreadsheet.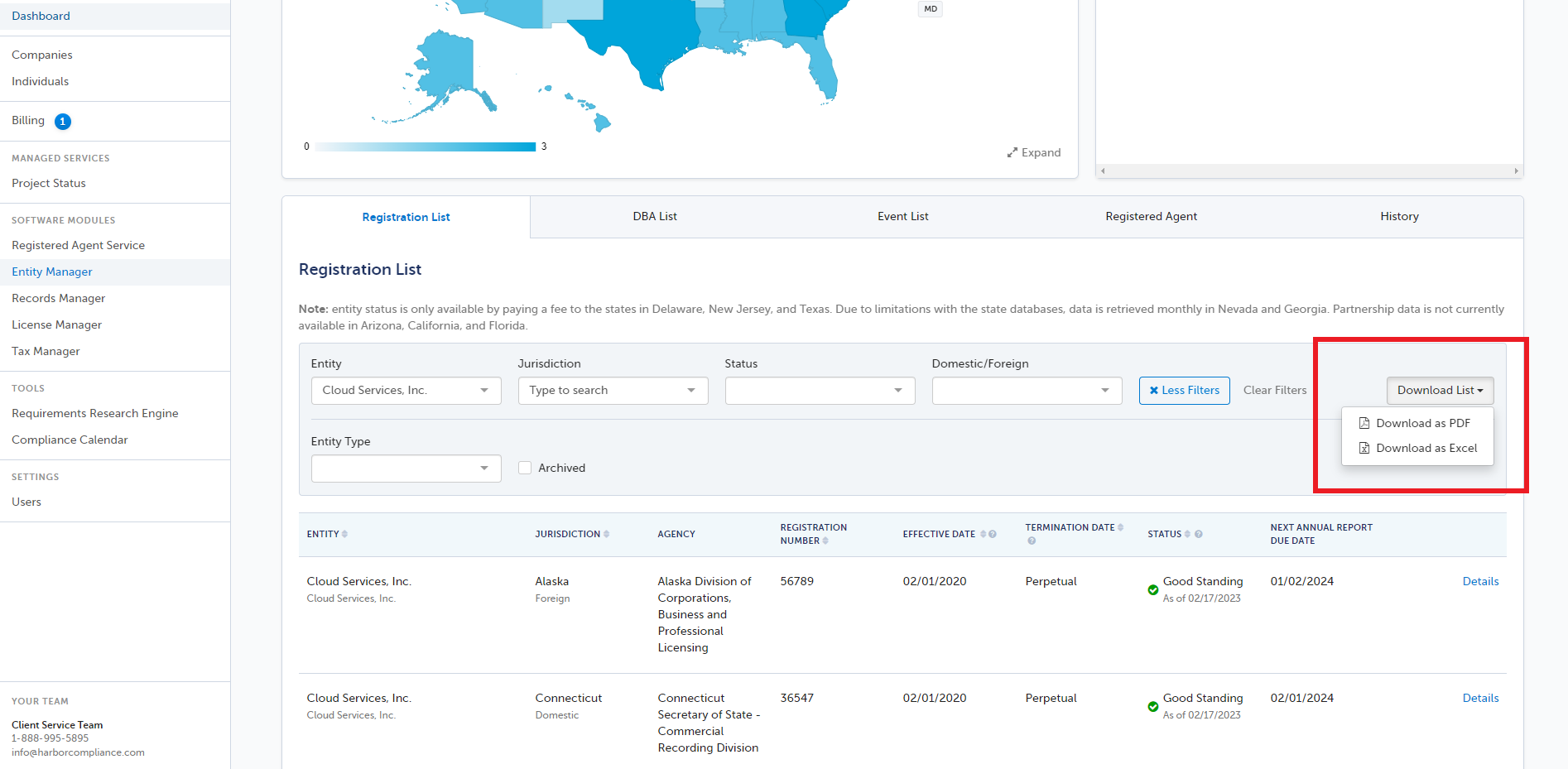 Have any additional questions? Contact Us.