1. Click the Companies module.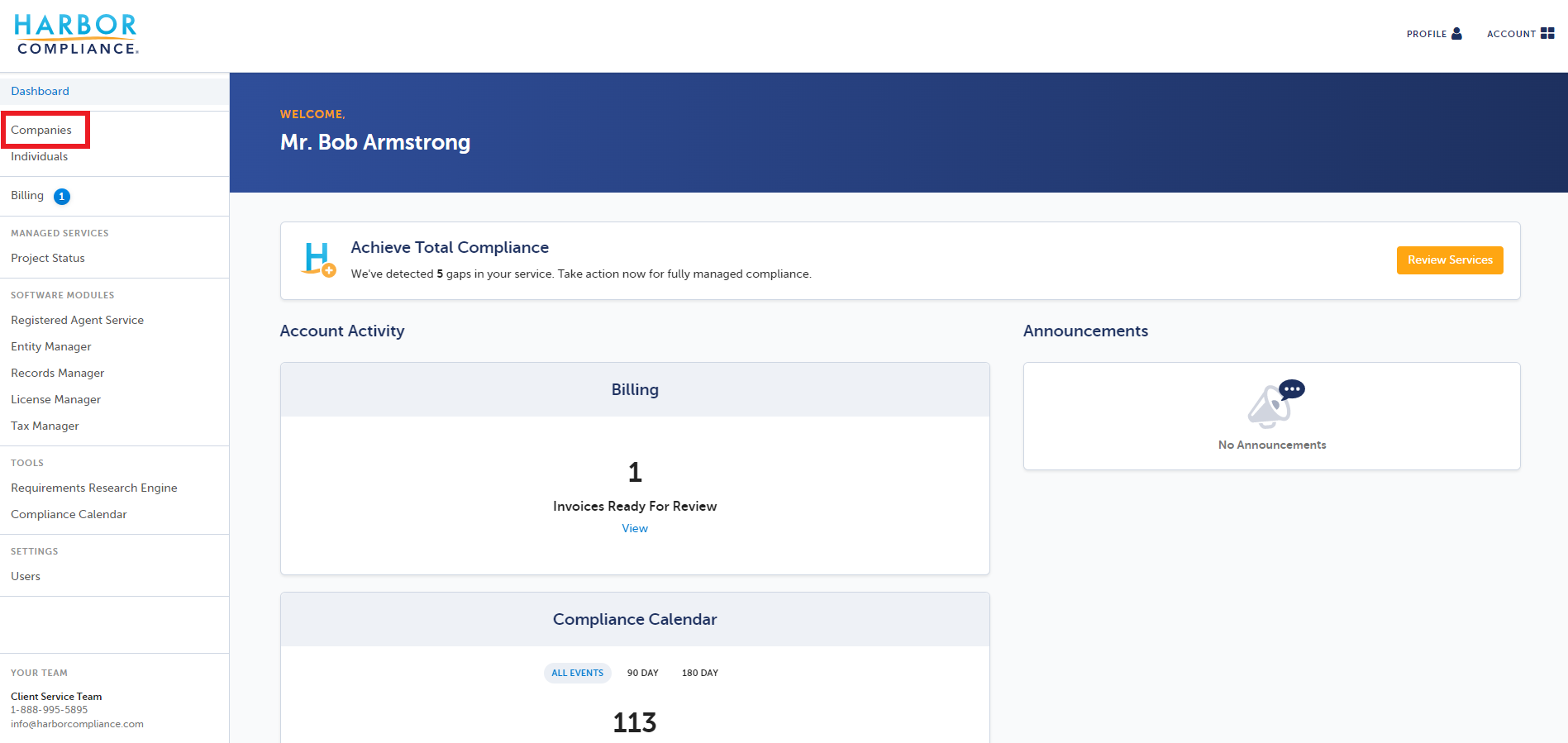 2. Find the Company you wish to edit and click Details.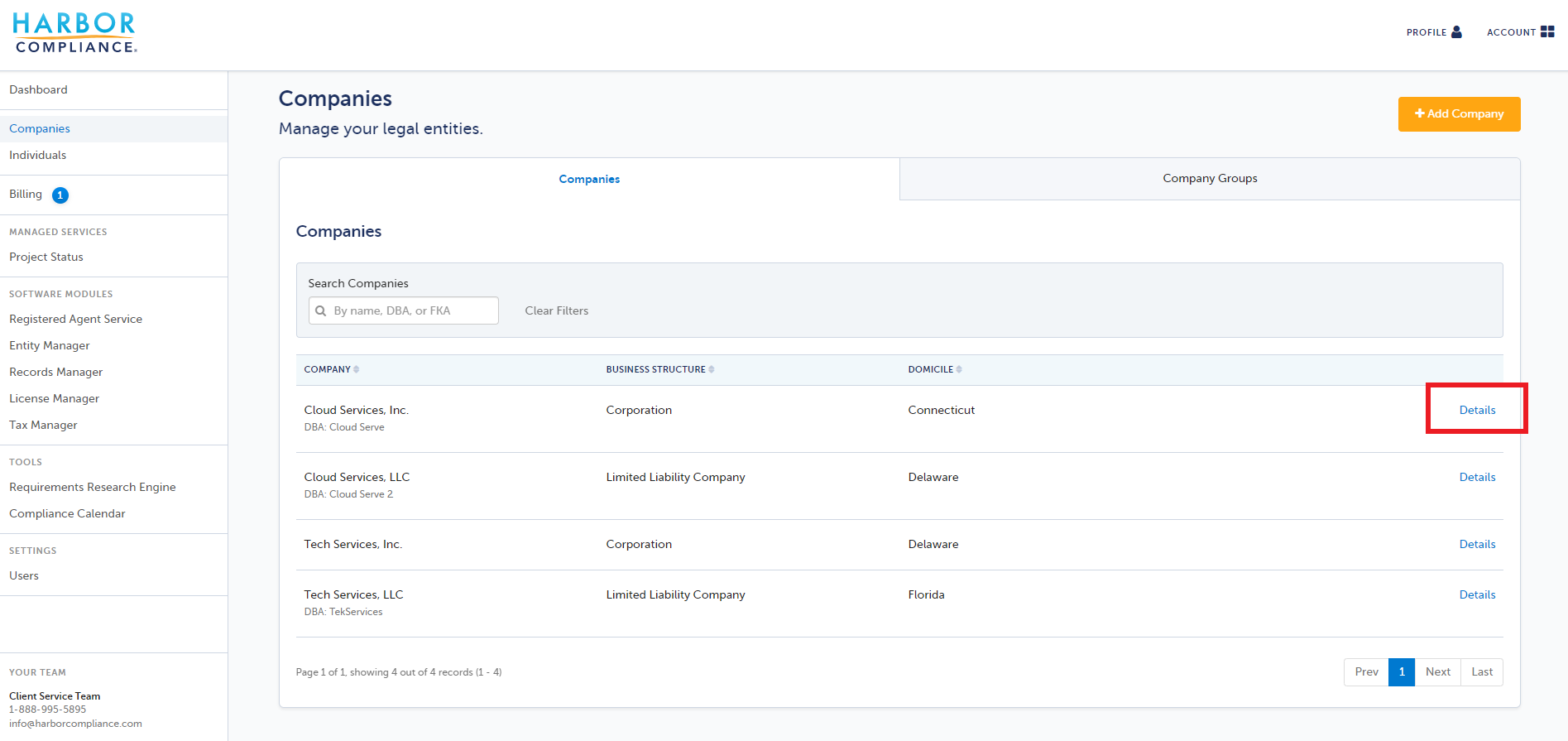 3. Click the Tax Years tab.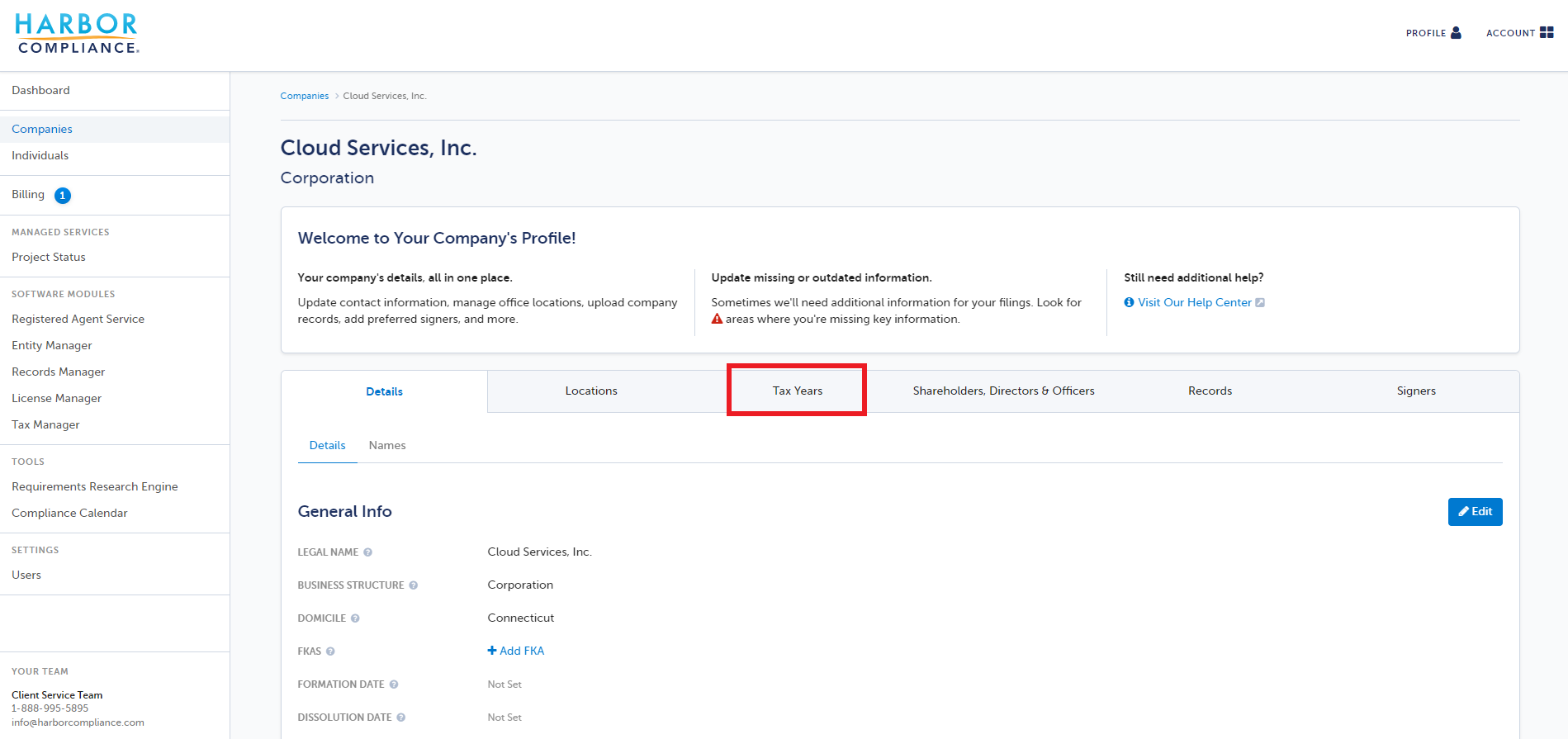 4. Click the + Add Tax Year button in the upper right.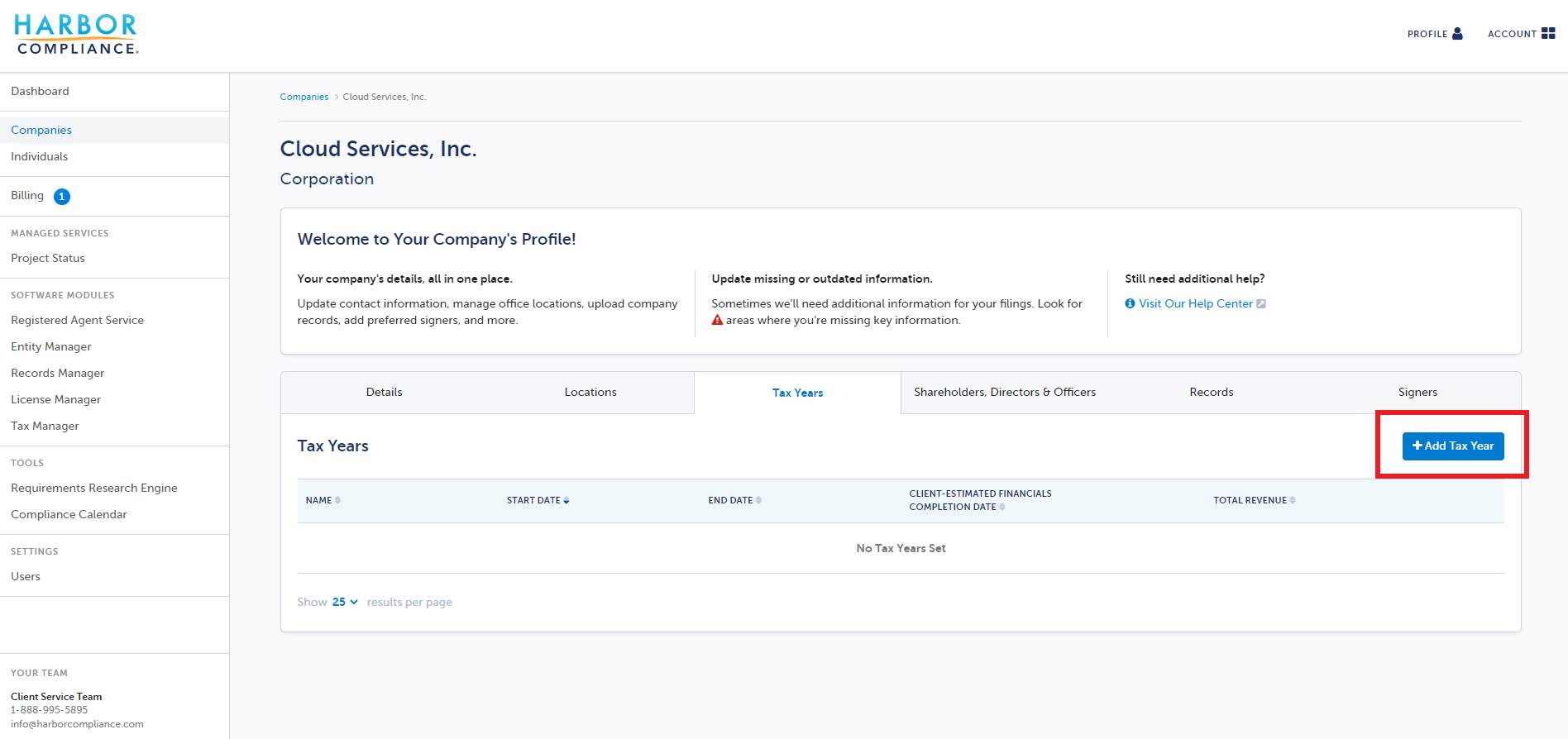 5. A Name must be entered. This is usually just the year, e.g. 2020. From this, the system will calculate the appropriate Start Date and End Date. All other fields can be filled out but are not required
When the company files a change in fiscal year end, you will need to record, e.g "2020 Short-Year" and "2020 Long-Year" as two separate Tax Years. Please contact us if you need assistance recording this correctly.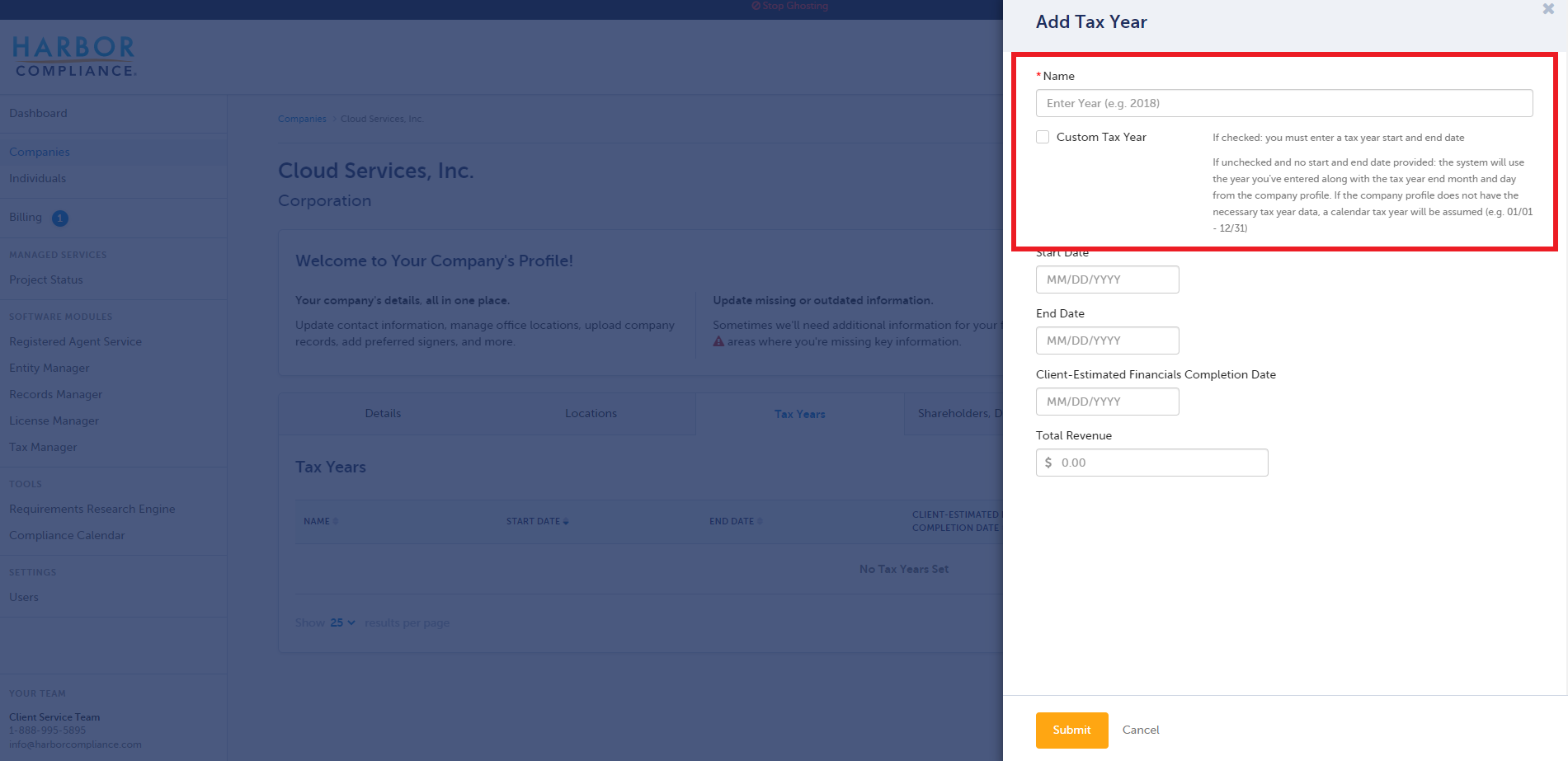 6. Once you are finished entering Tax Year Information, click Submit.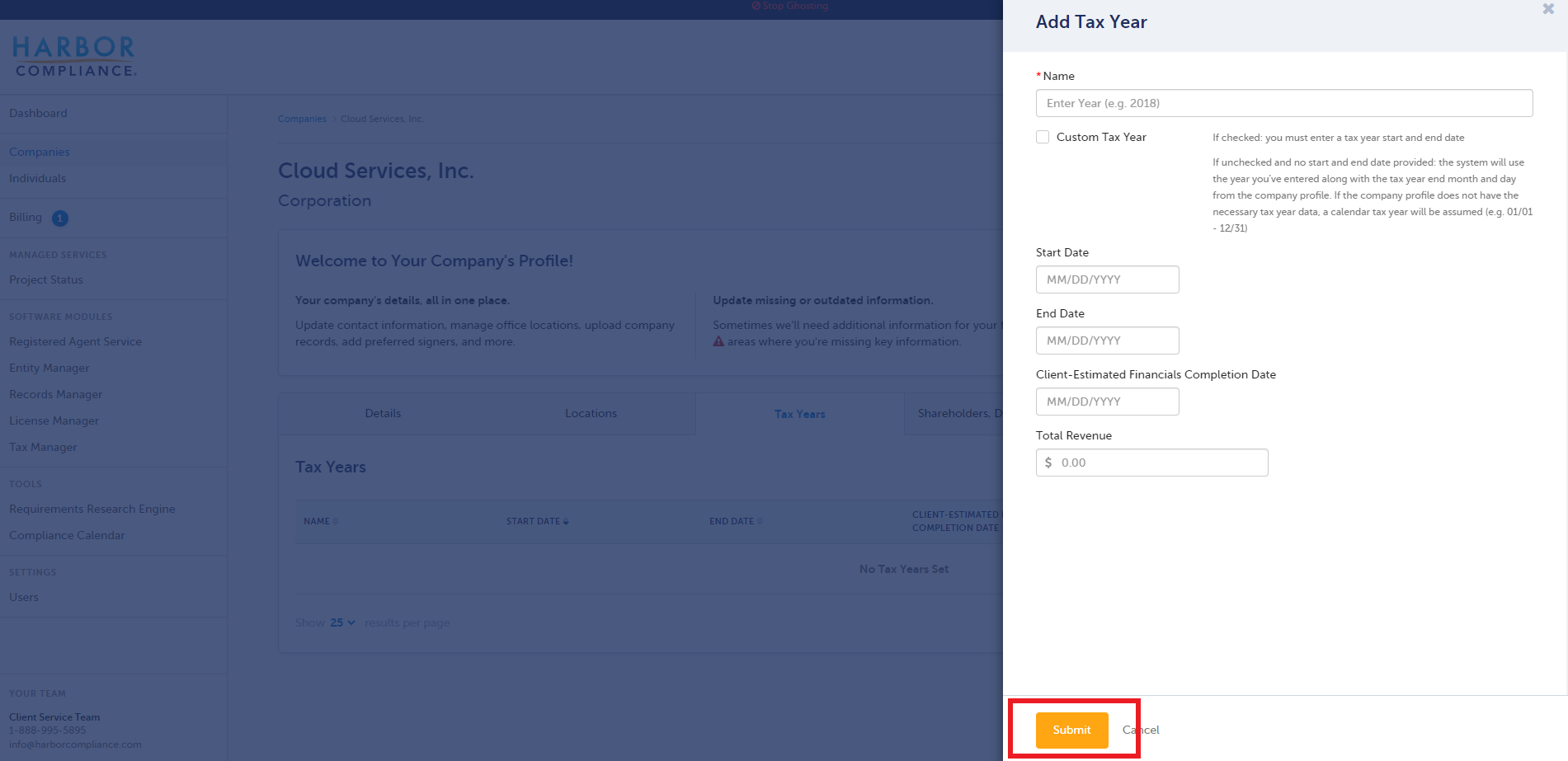 Have any additional questions? Contact Us.