You can add an unlimited number of companies to your account at no additional cost. By doing so, you gain per-entity insights powered by Entity Manager, including registration numbers, statuses, and upcoming annual report deadlines. Whether you are part of an organization, or a firm representing multiple clients, adding all of your entities into Entity Manager is a great way to stay organized and protect your good standing.
A company in Harbor Compliance's software means a single legal entity. Each legal entity has one domestic registration in its home state and may have foreign registrations in other states.
1. Click Companies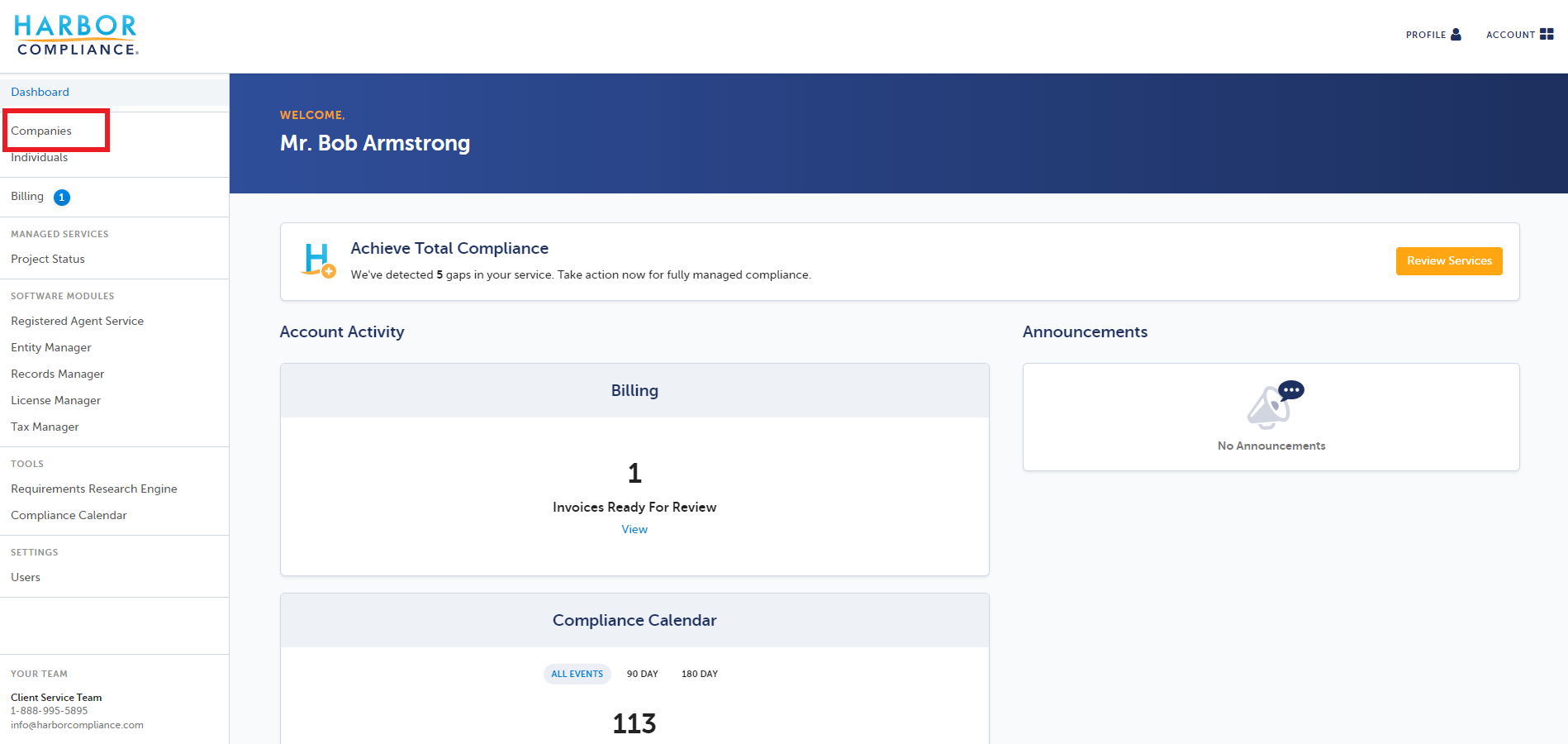 2. Click + Add Company in the upper right.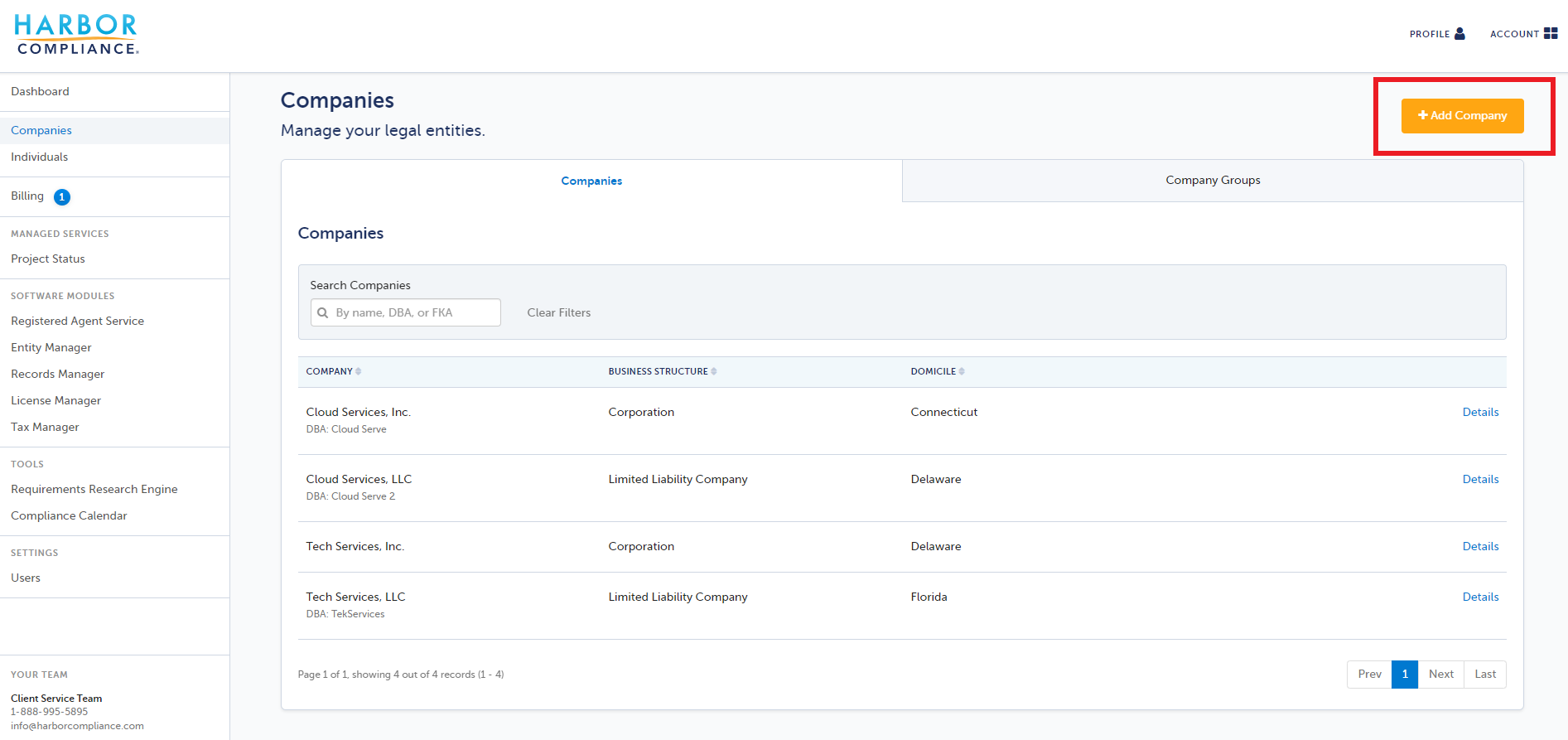 3. Fill out the Company information. Three fields must be entered: Legal Name, Business Structure, and Domicile. All other fields can be filled out but are not required.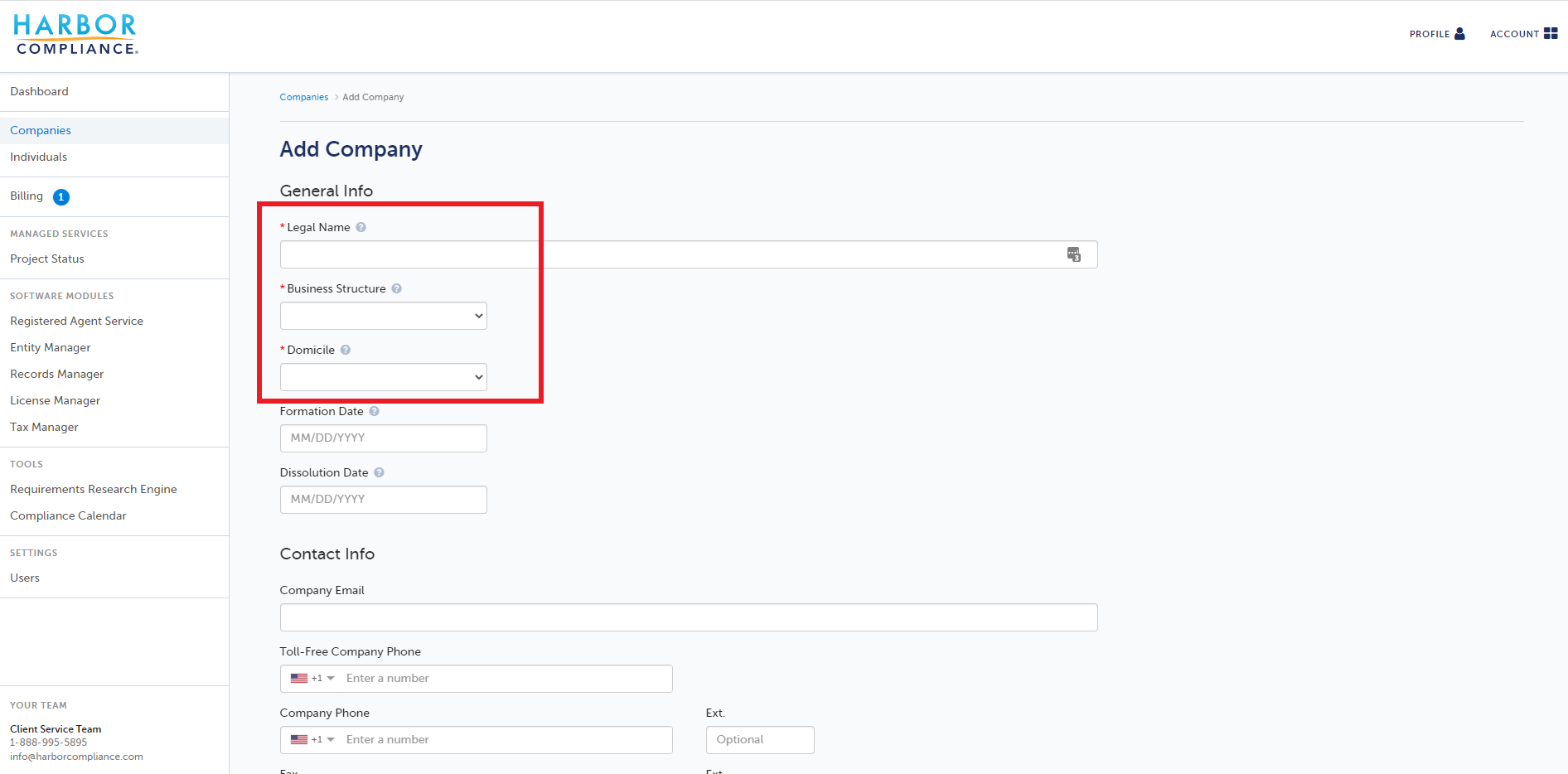 4. Once you have finished filling out the Company information, click Submit.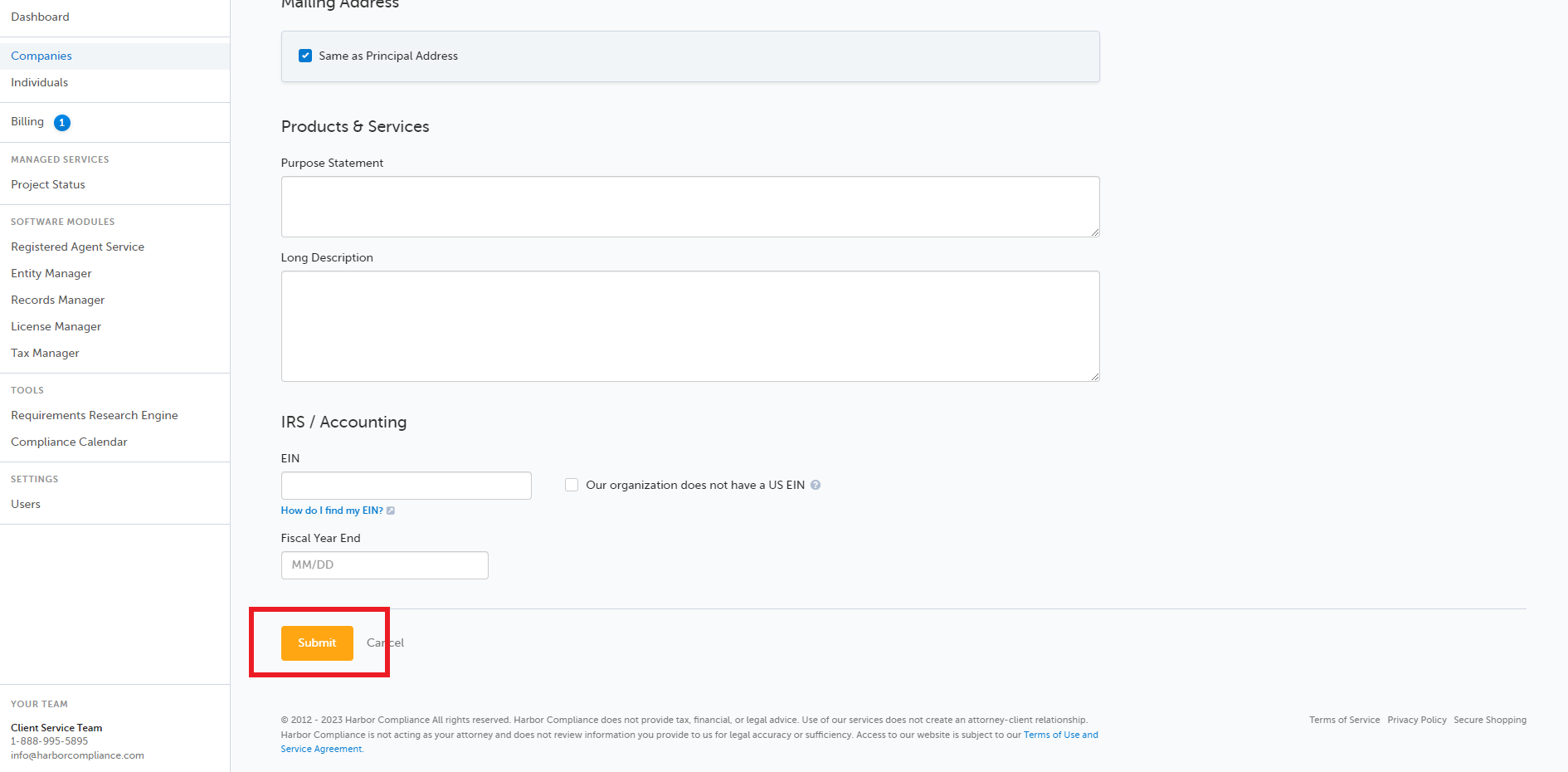 Have any additional questions? Contact Us.