When permitted by government agencies, Harbor Compliance can sign forms on your company's behalf using Power of Attorney for the filings we are managing. When you add your Power of Attorney form, you will no longer need to receive, sign, and return each and every paper form that requires a signature.
You can upload your completed Power of Attorney form to the "Signers" tab of your company profile. Here is how to get there:
1. Click on the Companies module.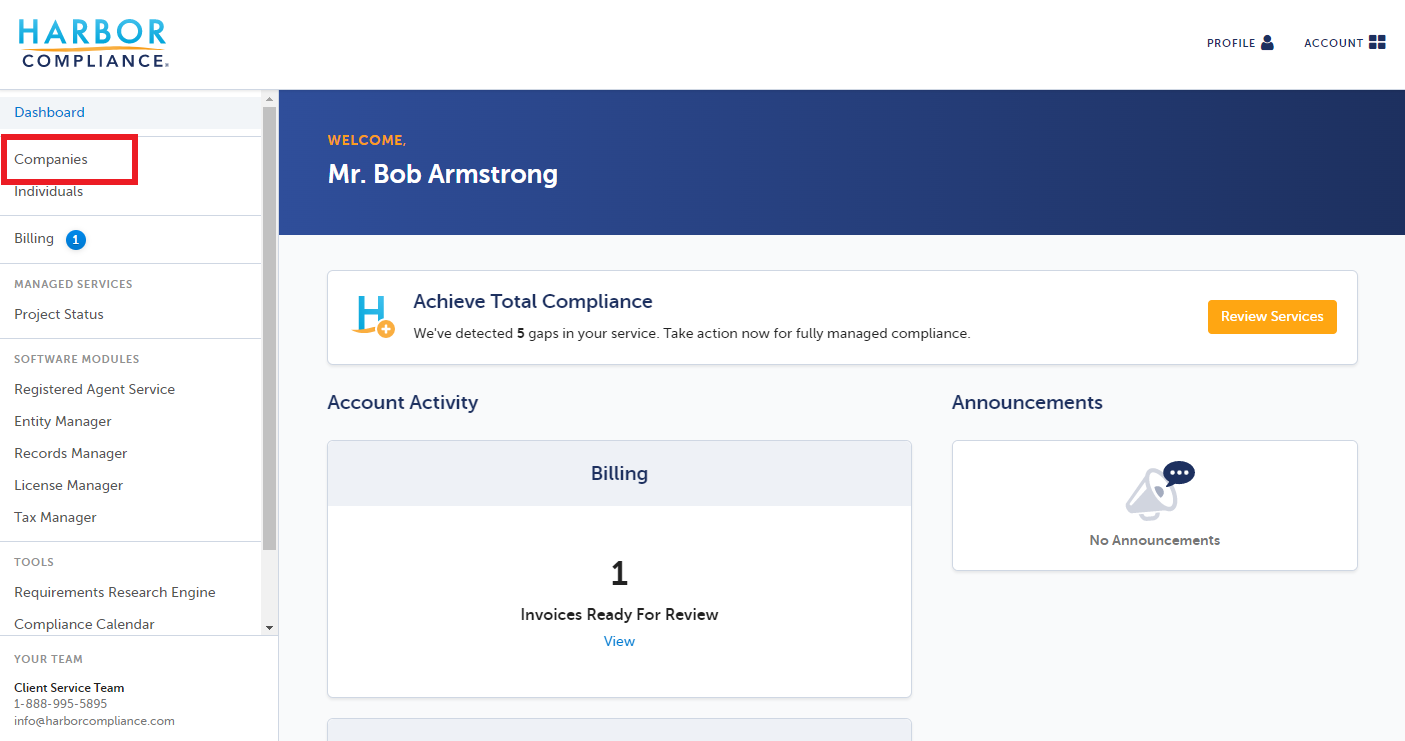 2. Click on Details next to the company you are uploading a form for.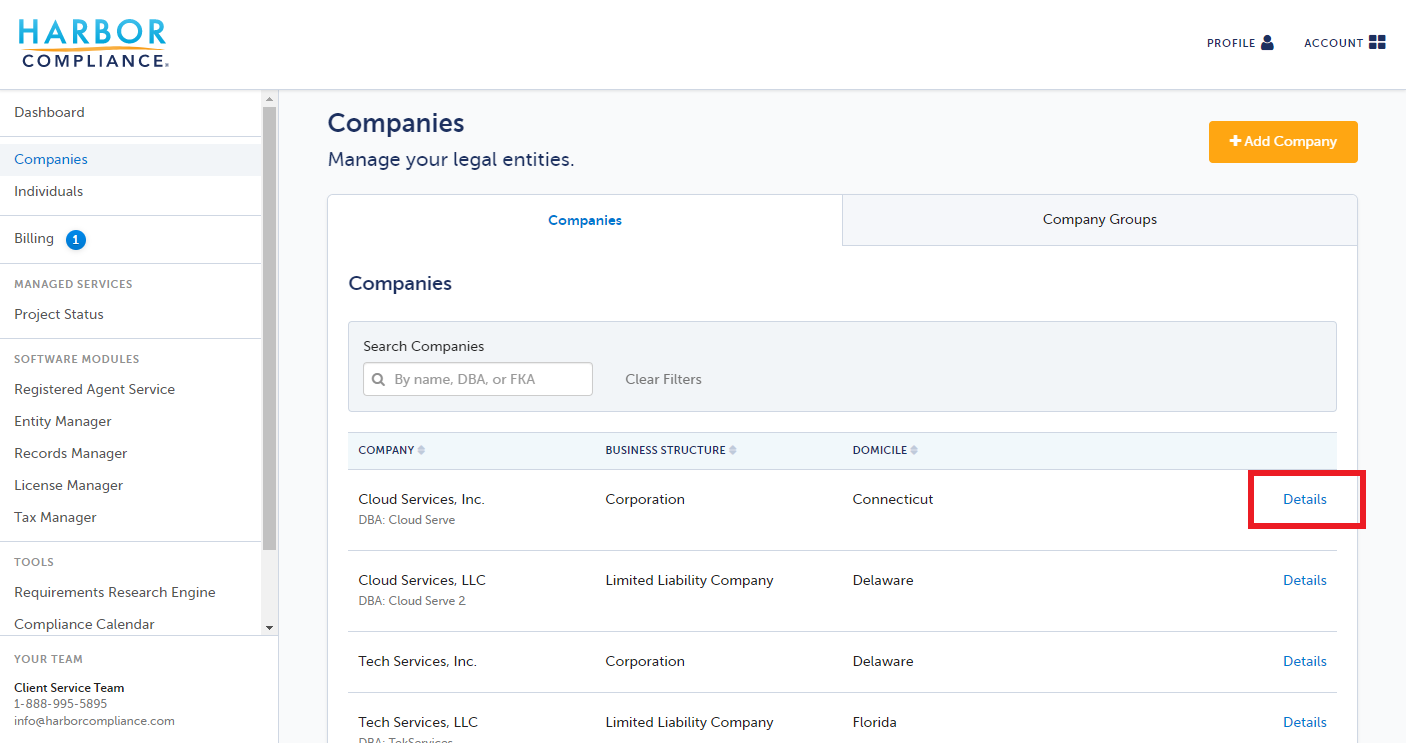 3. Click on the Signers tab.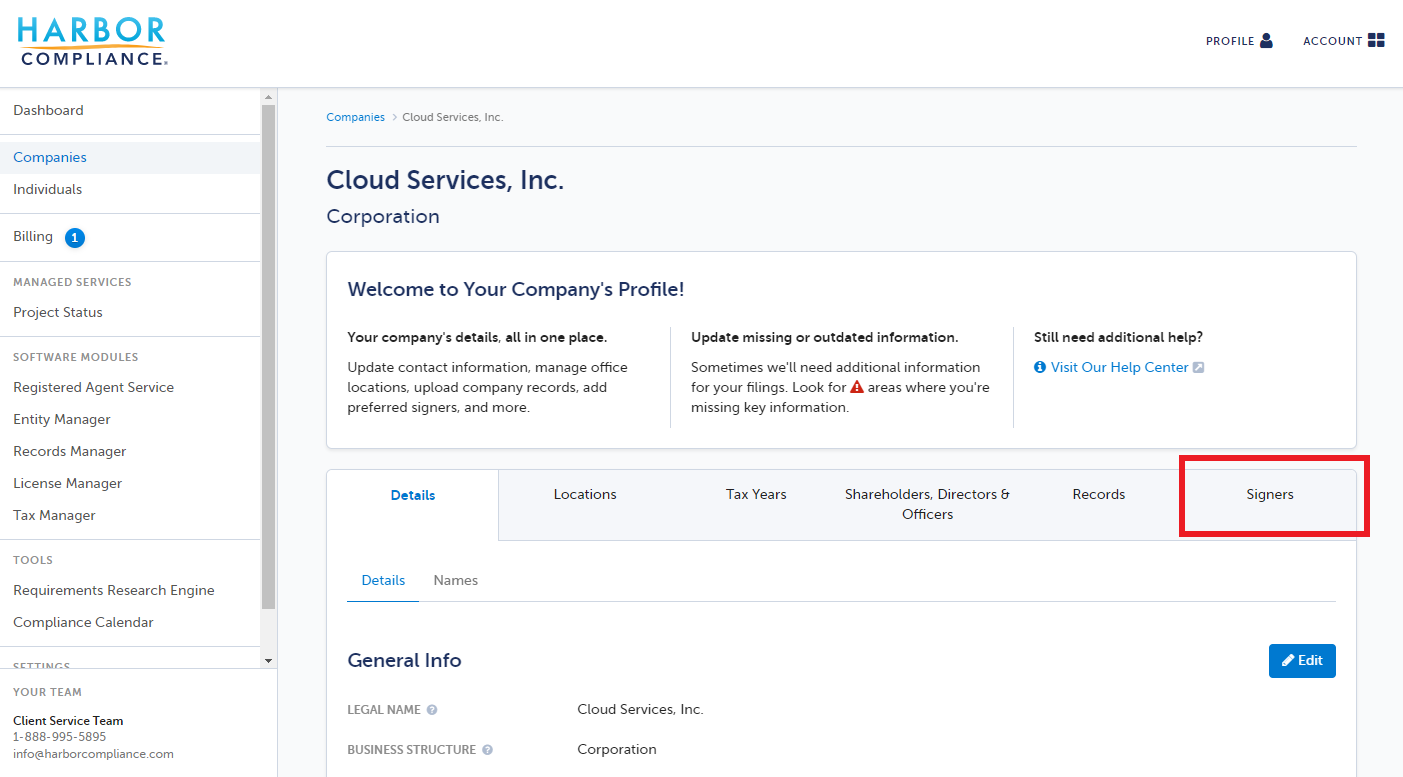 4. Click the Upload Power of Attorney button.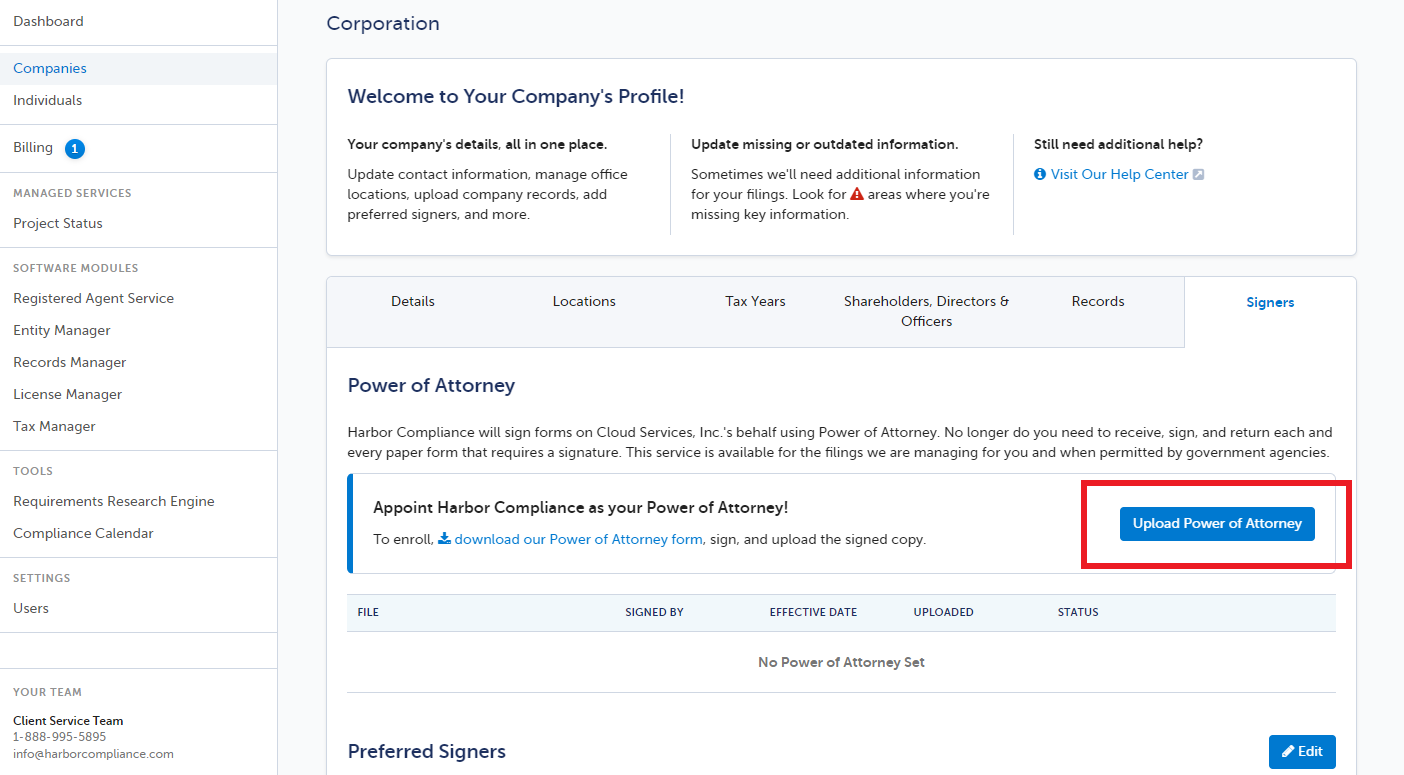 5. Click on Choose File and upload the form from your computer.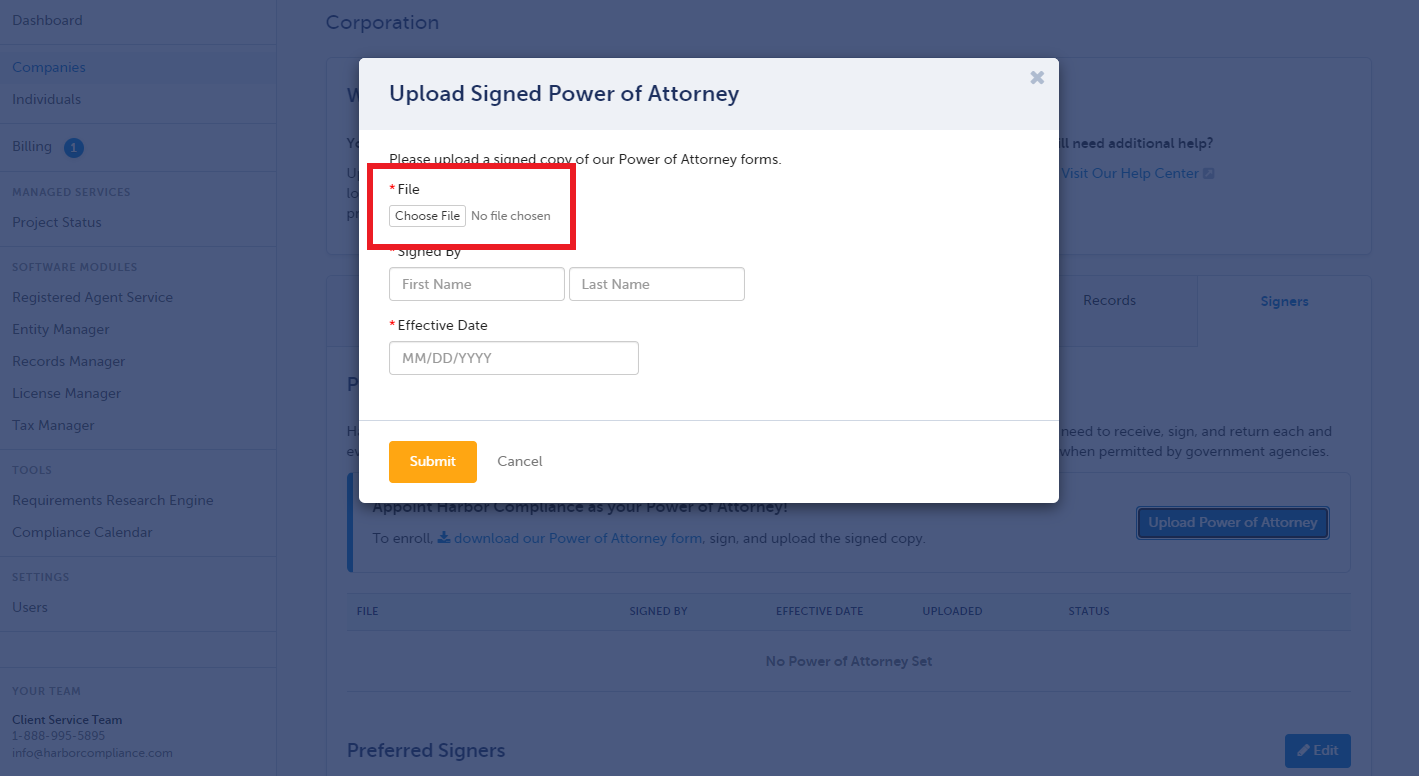 6. Enter the first and last name of the individual who has signed the form, and select an effective date.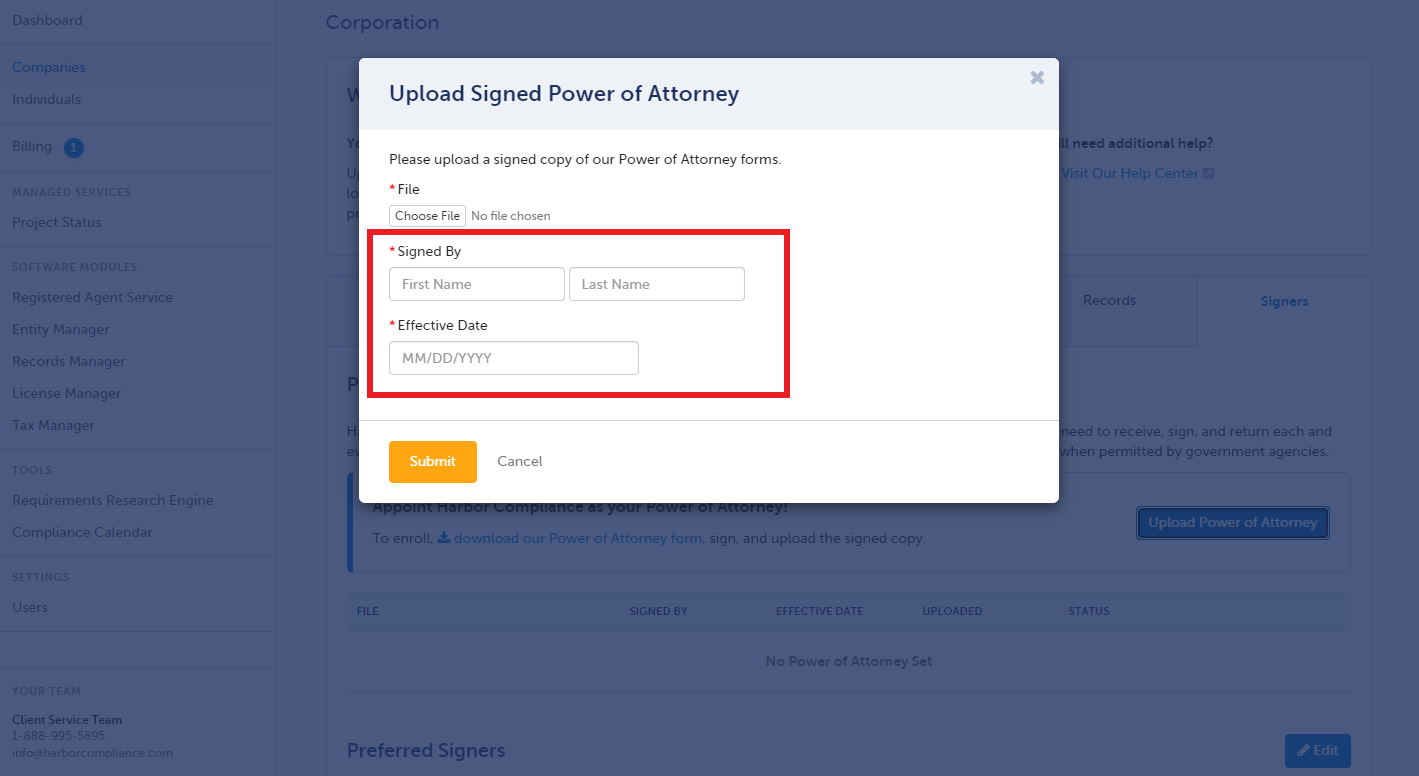 7. Once finished, click Submit.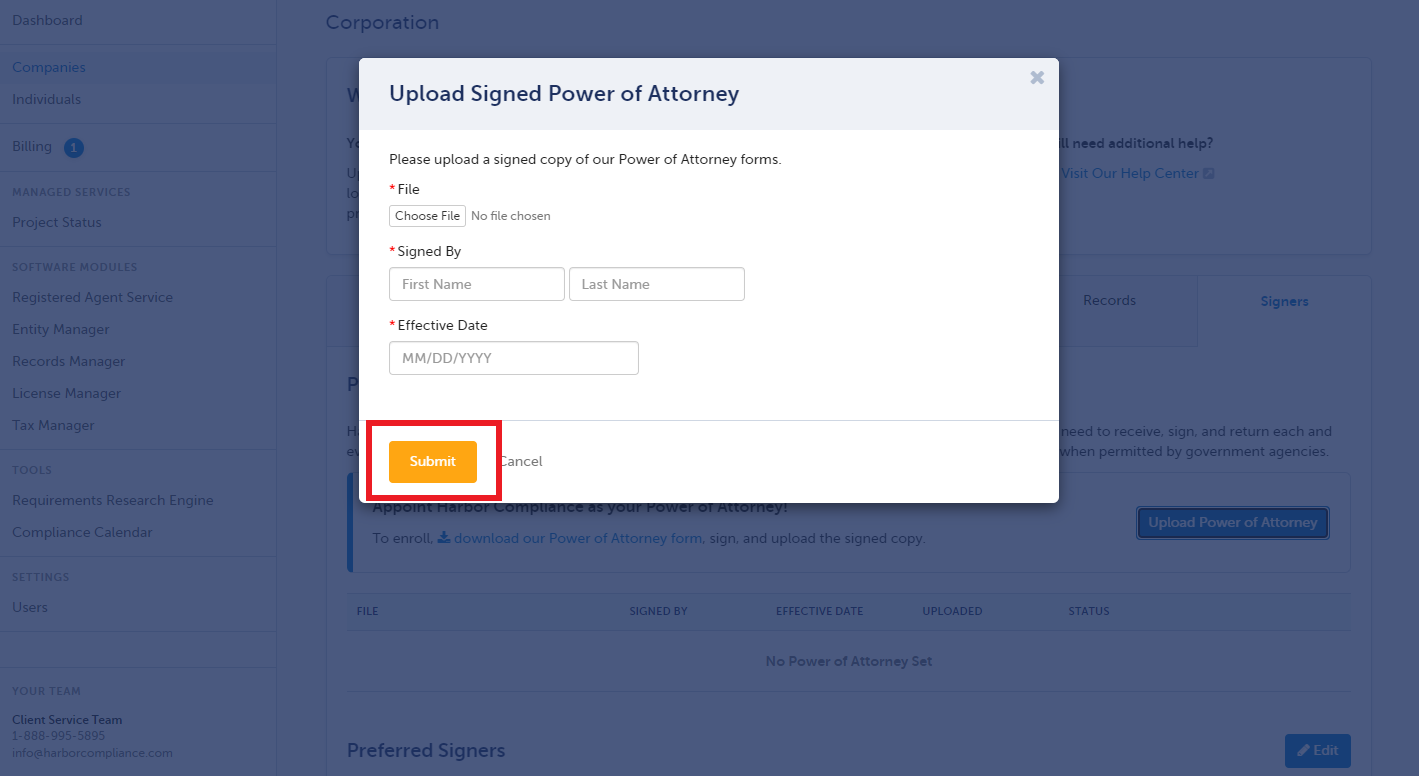 Have any additional questions? Contact Us.