While in your Harbor Compliance account, you may want to remove a User that is no longer employed by your organization or no longer requires access to the account. Below are instructions for how to remove a user:
*Please note you must have Account Admin access to edit users.
How do I remove a user from my account?
1. Log in to the Harbor Compliance website.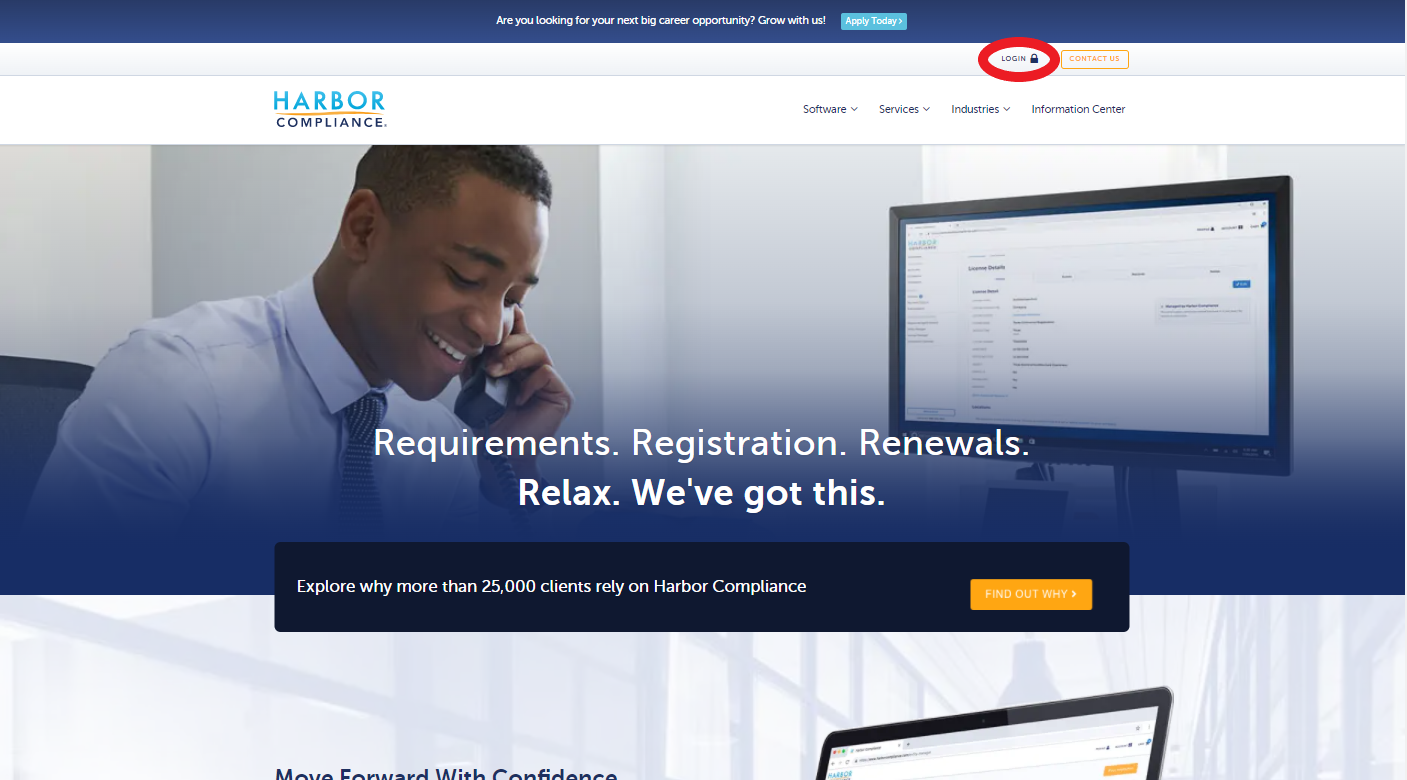 2. Click on the Users module in the left menu.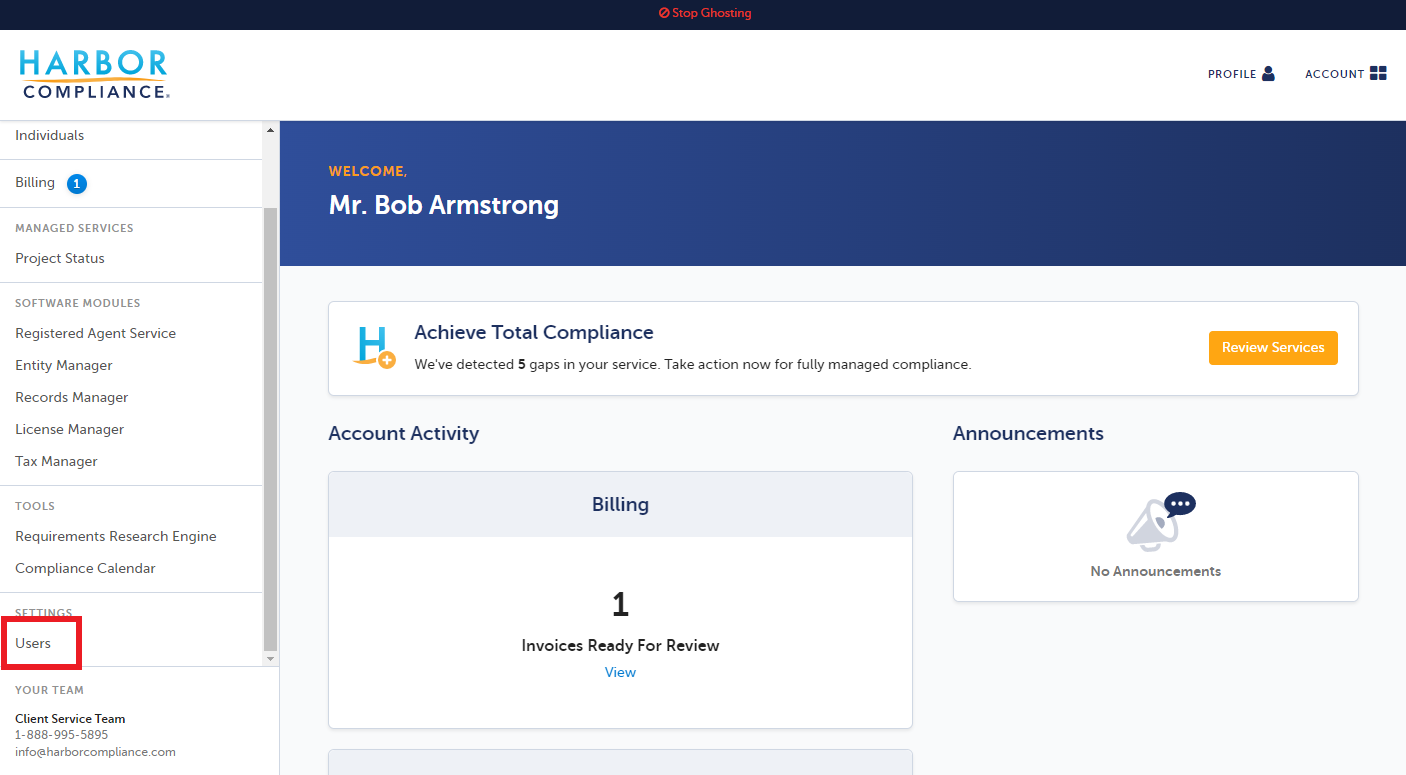 3. Click Remove next to the name of the user you would like to remove.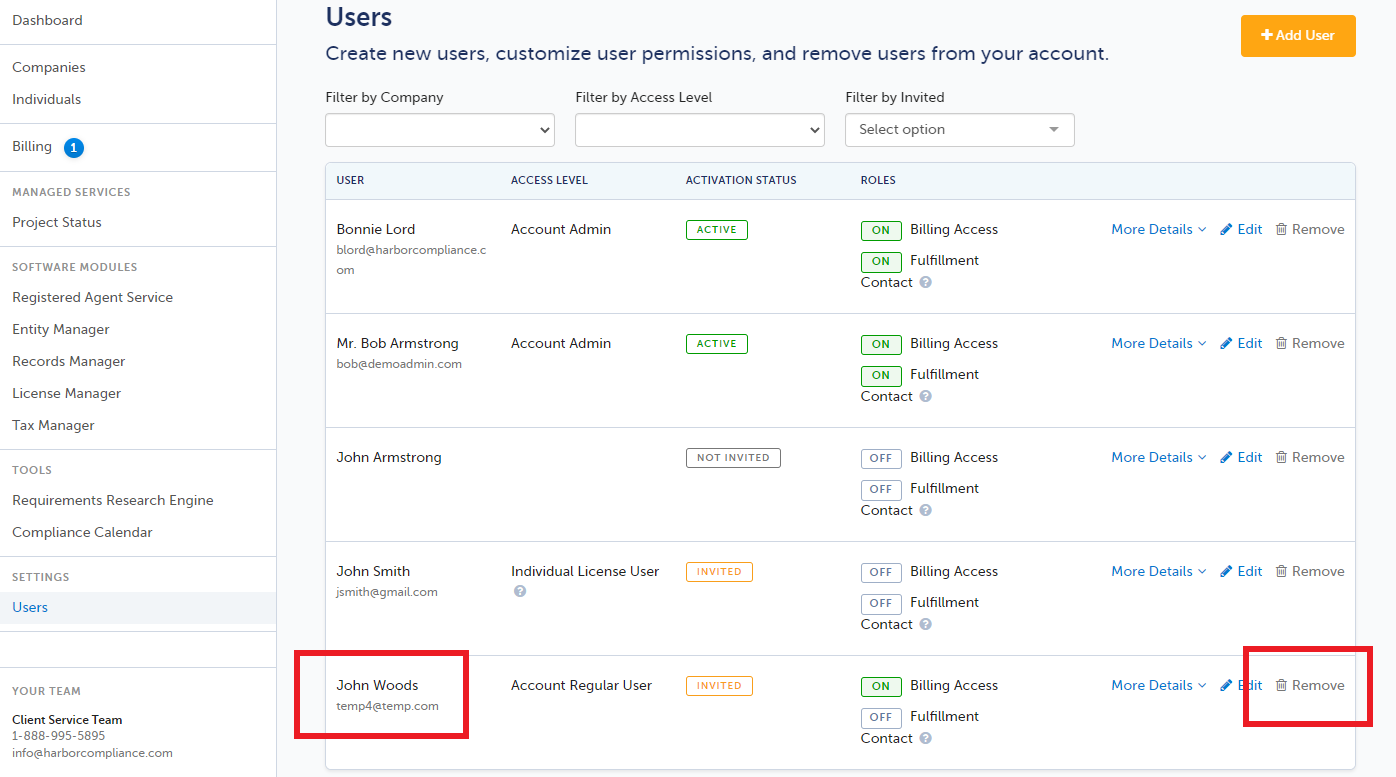 4a. On the confirmation box, click Confirm to remove the user from the account.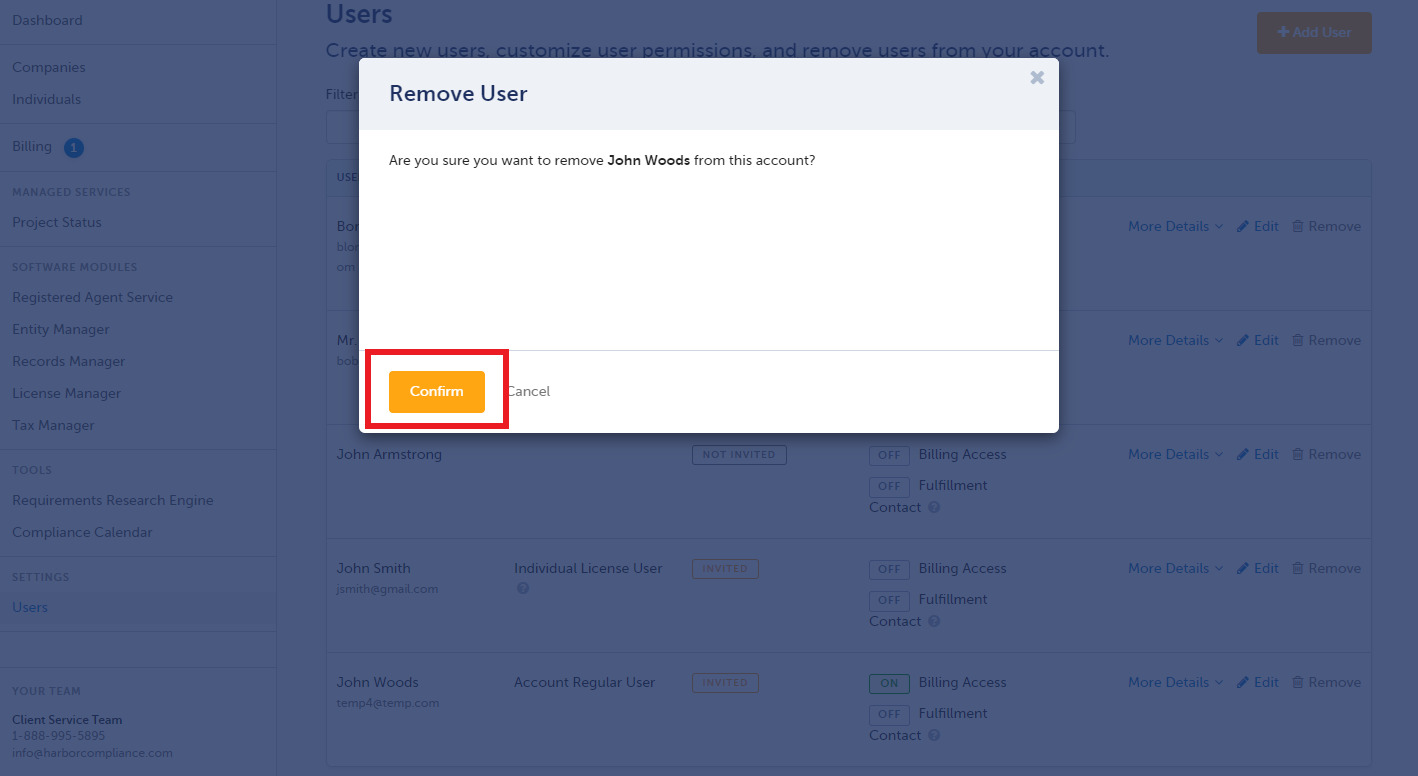 4b. If the user is assigned to any events, you have the option to click Confirm, which will automatically unassign those events, or click the please reassign link to manually assign those events to another user on the account.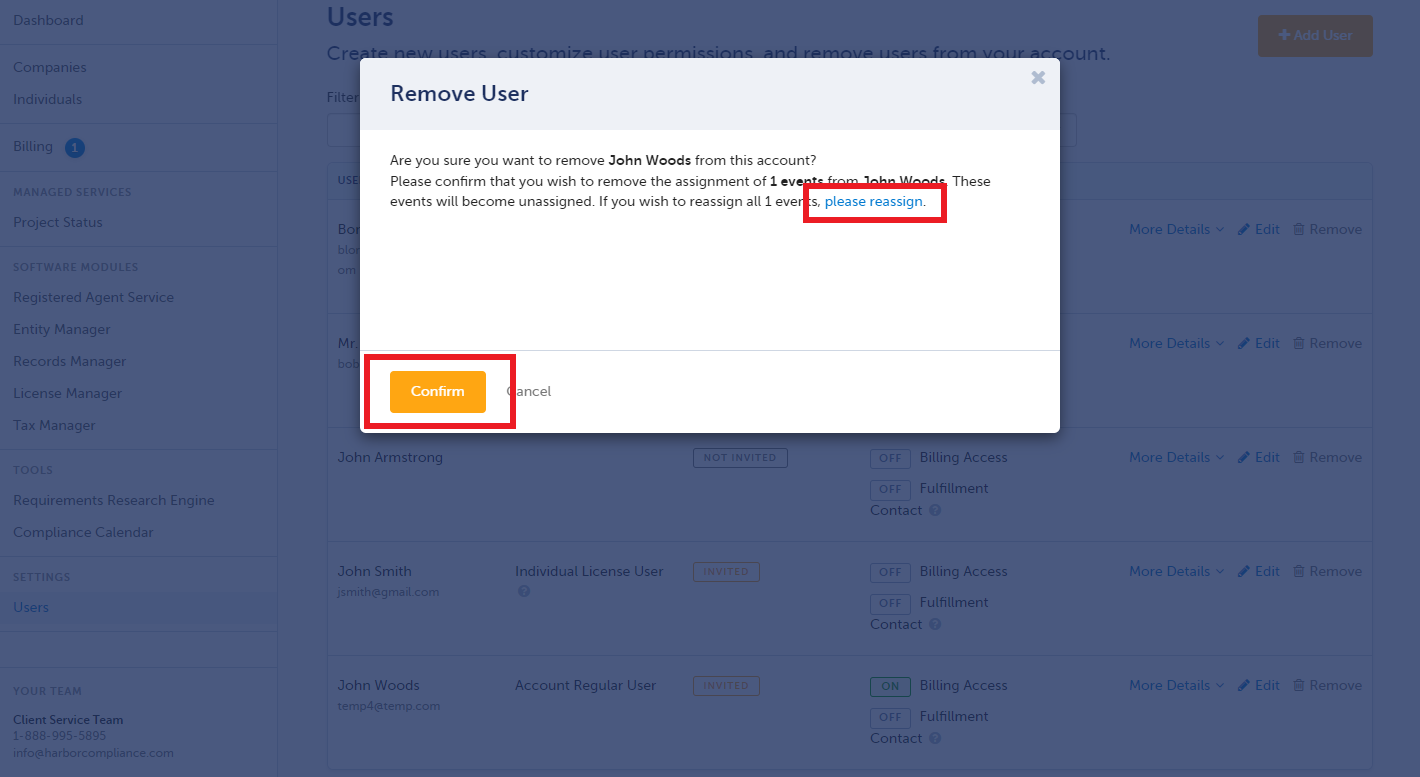 Have any additional questions? Contact Us.